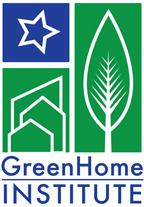 's New Name: GreenHome Institute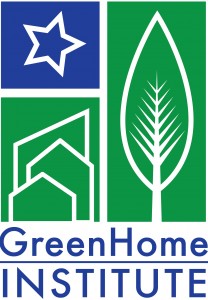 The Grand Rapids based non-profit, formerly the Green Home Institute, has changed their name to the GreenHome Institute. 
​
When it comes to sustainability, health, and energy efficiency in our homes, there are so many different options, choices, and conflicting messages. It can be difficult to know what to do. The GreenHome Institute is taking the guess-work out of green through:
online and in-person education and training
free resources and tools
third-party inspection services
Executive Director Brett Little believes consumers have plenty of options when considering sustainable housing. "We are a non-profit that exists to empower people who seek healthy and sustainable choices in the renovation and construction of the places we live. We are very excited to help people make sense of all the green home information, products, and programs out there." GHI accomplishes their goal by providing timely, relevant, and accurate resources so that the public can compare options and rule out the possibility of 'green washing.' 
 
Through their LEED for Homes program and GreenStar Certification, the GreenHome Institute has verified over 5,000 new and existing residential buildings that are now certified healthy, durable, energy, and water efficient. Little believes these buildings improve the communities they are in: "A green home should be attainable to anyone, regardless of socio-economic class or race. It should be the norm in all construction and remodeling in the future."   
 
As director of the West Michigan Sustainable Business Forum, Dan Schoonmaker says that now is the time for the GreenHome Institute: "The market has evolved significantly over the past 14 years since their inception (as the Green Home Institute) but it's the next 14 years that I am excited about! McGraw/Hill Construction predicted this year that 30% of the residential market will commit to green activity, equating to nearly a $100 billion industry by 2016. This new name and realigned programming better communicates to the market what the GreenHome Institute is trying to do and how they can help."
 
When building and renovating, it can be tough to determine which products or processes lend to a greener project. The GreenHome Institute offers two free online education sessions for both LEED and GreenStar that homeowners, designers, and contractors can use to generate green scopes of work for subcontractors (such as insulators, heating and cooling, electricians, plumber, energy raters, and other professionals). These can be used to prompt design and bidding for light remodels in all areas of a home (including basements, kitchens, or additions) as well as "full gut-rehabs" or even new construction projects. 
The GreenHome Institute serves anyone in the Midwest who lives in a residential building—single-family or multi-family—who seeks design, construction, renovation, or weatherization services. Our mission is to empower people to make healtheir and more sustianable choices in the places we live. 
https://greenhomeinstitute.org/wp-content/uploads/2014/09/GreenHomeLogo-sm_wht_bkg2.jpg
207
144
Brett Little
https://greenhomeinstitute.org/wp-content/uploads/2018/08/GHI_Round-300x82.png
Brett Little
2014-11-23 21:20:21
2015-05-07 15:12:57
's New Name: GreenHome Institute