This will review some of the misconceptions about prefab, advantages of using prefab and the advantages of building small with examples of some of those from my current book – Fabulous Small Houses.
Basic understanding of what prefab homes are compared to site built
Learn what are the various types of prefab designs are available for healthier housing
Know the environmental and material advantages of prefab housing
Learn the basics of right-sized housing which increases energy efficiency without sacrificing comfort
Continuing Education Units (CEUS)
1 hour in
GBCI
AIA(HSW)
Certified Green Professional (NARI & CGP)
AIBD
Certified GreenHome Professional (CGHP)
State Architect / Builder License may be applicable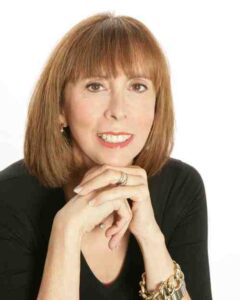 Sheri Koones' latest book is Prefabulous Small Houses which profiles 32 of the most energy efficient and small sustainable houses in North America. Her previous books include Prefabulous World: Energy-Efficient and Sustainable Homes Around the Globe, Prefabulous + Almost Off the Grid, Prefabulous + Sustainable, Prefabulous, House About It, Modular Mansions, and From Sand Castles to Dream Houses. She won the prestigious Robert Bruss Real Estate Book Award from NAREE in 2008, 2011, and 2013. Sheri is also a columnist, freelance writer, and speaker.
Course Is Free To Watch Below
Course Certificate Cost: $50.00
GHI Members: Free
Green Home Institute
PO Box 68164
Grand Rapids MI 49516
Tel: (616) 458-6733
Toll Free: (888) 533-3274
Email: info@greenhomeinstitute.org
About Us
The GreenHome Institute, formerly The Alliance for Environmental Sustainability (AES) is a 501(c)3 non-profit with a mission to empower people to make healthier and more sustainable choices in the renovation and construction of the places we live.