The health and productivity benefits of Green buildings are becoming increasingly well understood, particularly in light of The CogFx Study, which demonstrated the impact of Green buildings and enhanced ventilation on cognitive function. This presentation takes these findings from the lab to the real-world. 10 buildings from around the U.S. were recruited to participate in a week-long building assessment survey. In each building, 12 participants completed daily health surveys and cognitive tests. We will highlight the elements of building design, operation and maintenance in green certified and non-certified buildings that result in cognitive and health improvements, and introduce the concept of "buildingomics", a holistic approach to examining the complexity of factors in a building that influence human health. Lastly, this session will answer some of the common questions building practitioners face: what are the building factors that influence health and productivity, what is the evidence supporting these relationships, and what can my business do to optimize these factors for health?
Upon completion, participants will be able to identify the different pathways that cause health impacts in buildings
Upon completion, participants will be able to explain to others how green buildings and enhanced ventilation affect health and productivity in the real-world
Upon completion, participants will learn the benefits of healthy work environments
Upon completion, participants will be able to make smart choices in their business to ensure healthy and productive workplaces.
Continuing Education Units (CEUS)
1 hour in
GBCI
AIA(HSW)
Certified Green Professional (NARI & CGP)
AIBD
Certified GreenHome Professional (CGHP)
State Architect / Builder License may be applicable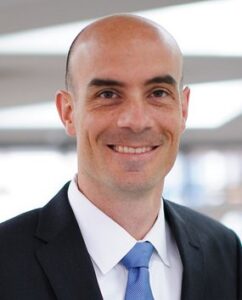 Joseph Allen, Doctor of Science, Master of Public Health Assistant Professor Harvard T.H. Chan School of Public Health. Dr. Joseph G. Allen joined the Harvard faculty in 2014 as Assistant Professor of Exposure Assessment Sciences in the Department of Environmental Health at the Harvard T.H. Chan School of Public Health. He researches community and occupational exposures and health risks related to a broad range of chemical, biological, physical and radiological stressors. In particular, he focuses on the built environment, emissions from building materials and consumer products, and building system performance. He has led exposure and health investigations in several hundred buildings across a diverse range of industries, including health care, biotechnology, education, commercial office real estate and manufacturing. Dr. Allen directs the Healthy Buildings program at the Harvard Center for Health and the Global Environment. He also started a research group, Harvard Sensors for Health, to take advantage of the new tools that are available that can help us optimize exposure and health assessments in public health research.
Presenter

Dr. Piers MacNaughton, Doctor of Science, Master of Science Project Manager Harvard T.H Chan School of Public Health. Piers MacNaughton is the project manager of the CogFx Study. His research focuses on the influence of the built environment on health. He has lead projects in residential, commercial and academic settings, investigating a wide range of exposures and their health impact. In public housing, he has helped quantify the benefit of smoke-free policies. In office buildings, he has investigated the link between ventilation and environmental quality, productivity, and health. In schools, he has developed a comprehensive database of environmental variables, absenteeism and test scores for all schools in Massachusetts, and managed a study of environmental exposures among Harvard University undergrads in different dorms. Dr. MacNaughton graduated from Tufts University in 2012 with a degree in environmental engineering. He went straight on to a doctoral program in environmental health at the Harvard T.H. Chan School of Public Health.
Course Is Free To Watch Below
Course Certificate Cost: $50.00
GHI Members: Free
Green Home Institute
PO Box 68164
Grand Rapids MI 49516
Tel: (616) 458-6733
Toll Free: (888) 533-3274
Email: info@greenhomeinstitute.org
About Us
The GreenHome Institute, formerly The Alliance for Environmental Sustainability (AES) is a 501(c)3 non-profit with a mission to empower people to make healthier and more sustainable choices in the renovation and construction of the places we live.