Families who pay more than 30 percent of their income for housing are considered cost burdened and may have difficulty affording necessities such as food, clothing, transportation and medical care. According to the US Department of Housing and Urban Development an estimated 12 million renter and homeowner households now pay more than 50 percent of their annual incomes for housing. Southface has long advocated that "greening" affordable housing positively impacts renters and homeowners by lowering utility bills. An exciting new study was published earlier this year to validate the cost-benefit of "green" affordable housing. Southface will provide an overview of the methodology, process and results of the study, comparing green and non-green affordable housing performance and costs for 17 properties across the Southeast. Learn more about the demonstrated, positive effect of truly affordable housing projects and the quantitative impact that green building certification programs have had on the affordable housing stock.
This course is both a video mp4 and made up of a research study. You must watch and review the report as listed below
Download the Report: http://www.southface.org/wp-content/uploads/2016/07/impact-of-green-affordable-housing-executive-summary-1.pdf
Executive Summary: http://www.southface.org/wp-content/uploads/2016/07/impact-of-green-affordable-housing-report-1.pdf
Target audience: builders, designers, developers, green verifiers and raters, policy makers, affordable housing industry
Summarize the policies and funding mechanisms that incentivize green building program certifications for affordable housing development.
Quantify the cost to build and operate green certified affordable housing as compared to traditional construction practices.
Evaluate the short and long term benefits of green affordable housing including safety, comfort and cost.
Assess the preliminary health and welfare impacts that green certification has on affordable housing development and operation.
Continuing Education Units (CEUS)
2 hours in
GBCI
AIA(HSW)
Certified Green Professional (NARI & NAHB)
AIBD
Certified GreenHome Professional (CGHP)
State Architect / Builder License may be applicable
Instructor: Alex Trachtenberg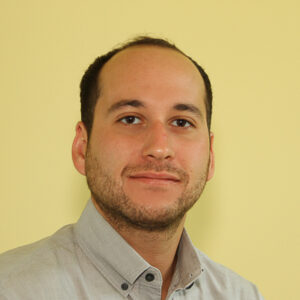 Alex provides project management and deliverables support for the Community Sustainability Services and Policy Teams. He conducts research, community engagement, collects and formats data,
performs analysis and evaluation, and composes reports for various clients and projects. Recently, Alex managed the Impact of Green Affordable Housingresearch project and currently manages Energy Efficiency for Allin Georgia. He is also the TransFormation Alliance Policy Committee Chair working on equitable transit-oriented development in metro Atlanta. He works with partners such as the Atlanta BeltLine, Atlanta Regional Commission, Enterprise Community Partners, City of Atlanta, MARTA, and affordable housing developers, among others. He received his BA in Environmental Studies – Planning and Policy from the University of Colorado at Boulder and MPP in Environmental Policy from Georgia State University.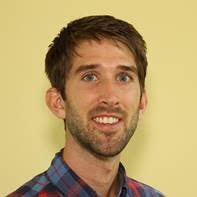 David manages Southface and the Atlanta Home Builder's Association's EarthCraft Communities program as Associate, Residential Sustainability Services. He provides technical assistance, programmatic assistance, and design review services for all projects that pass through the EarthCraft Communities program. In addition, David maintains the Communities program by supporting outreach and development efforts to maintain the relevancy and ambitiousness of the ECC standards. David also, is the Quality Assurance Designee for Southface's Energy Rated Homes Providership. This requires providing field and file reviews of the energy models completed by Southface's cadre of residential energy modeling professionals. He received his BA in Environmental Studies from Luther College in Decorah, Iowa.
Course Is Free To Watch Below
Course Certificate Cost: $50.00
GHI Members: Free
Green Home Institute
PO Box 68164
Grand Rapids MI 49516
Tel: (616) 458-6733
Toll Free: (888) 533-3274
Email: info@greenhomeinstitute.org
About Us
The GreenHome Institute, formerly The Alliance for Environmental Sustainability (AES) is a 501(c)3 non-profit with a mission to empower people to make healthier and more sustainable choices in the renovation and construction of the places we live.