This webinar will provide an overview of financing programs available to support energy efficiency, renewable energy and other green improvements in affordable multifamily housing. The webinar will include a brief introduction of the Low Income Housing Tax Credit, lending programs through Fannie Mae, Freddie Mac, HUD/FHA, programs available through utilities and through state energy offices. The webinar will include speakers with expert knowledge of green financing programs as well as practical knowledge from using those programs. This course is for developers, consultants, architects, consultants and other housing practitioners interested in learning more about how to finance energy efficiency, renewable energy and other green improvements in affordable multifamily housing. The goal is for audience members to learn about the variety of financing options available and some of the strengths and challenges of different financing programs.
Attendees will learn about financing programs available nationally.
Attendees will learn about specific programs that are available at a local or utility/state level.
Attendees will understand differences among financing programs.
Attendees will learn about basic financing for affordable housing
Continuing Education Units (CEUS)
1 hour in
GBCI
AIA(HSW)
Certified Green Professional (NARI & CGP)
AIBD
Certified GreenHome Professional (CGHP)
State Architect / Builder License may be applicable
Rebekah King joined NHC as a policy associate in August 2014. Rebekah works with coalitions and communicates with administration officials and congressional staff on affordable housing policy issues. She writes and produces NHC policy materials including regulatory comments, coalition statements, blog posts, publications and the Washington Wire, NHC's weekly update to its members. Rebekah leads NHC's Green Affordable Housing Coalition and supports many of NHC's working groups; she also represents NHC in a number of coalitions like the Campaign for Housing and Community Development Funding and the Equity Caucus. Before joining NHC, Rebekah worked with Howard County, Maryland's HOME program, primarily on CHDO and compliance issues. She also worked as a research associate at Energy Programs Consortium drafting briefs and policy materials on residential energy efficiency finance. Rebekah started her career as a Policy and Program Analyst with the North Carolina Housing Finance Agency, supporting the Agency's foreclosure prevention programs, annual reporting, policy initiatives and program oversight. Rebekah believes in affordable housing as a platform for families to improve their lives and the important role of federal policy in supporting affordable housing. She received her Master's degree in City and Regional Planning from the University of North Carolina at Chapel Hill in May 2008 and her Bachelor of Arts from James Madison University in May 2006.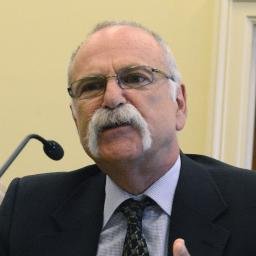 Mark Wolfe directs the activities of the Energy Programs Consortium (EPC), an energy policy research organization sponsored by the four national organizations representing state energy program and regulatory officials. As part of his responsibilities, he oversees the Warehouse for Energy Efficiency Loans (WHEEL), a national project to develop secondary market options for residential energy efficiency loan programs. He also serves as a senior editor for the State and Local Energy Report. Mark Wolfe also serves as the Executive Director of the National Energy Assistance Directors' Association (NEADA), representing the state directors of the Low Income Home Energy Assistance Program (LIHEAP). NEADA is the primary educational and policy organization representing state low-income energy directors. He has testified before Congress and is frequently cited in the national media on energy issues. Previous positions have included serving as a Senior Advisor to the US Treasury Department, Deputy Director for the Coalition of Northeastern Governors and Senior Analyst for the Congressional Research Service. Mark Wolfe has a M.S. degree in Public Policy from the State University of New York and a B.A. in Urban Studies from Antioch College. He also serves on US Department of Energy's State Energy Efficiency Action Network and several boards including the National Home Performance Council and the National Low Income Energy Consortium.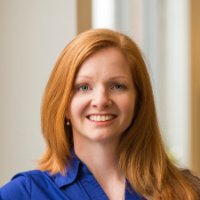 Rebecca Schaaf is a Senior Vice President at Stewards of Affordable Housing for the Future (SAHF), a nonprofit collaborative of thirteen exemplary multistate nonprofit affordable housing providers who own more than 125,000 affordable rental homes.  Rebecca leads SAHF's energy and water conservation initiatives, including the Big Reach, SAHF's collaborative effort with its members to lead the industry in the long-term preservation of affordable housing by reducing energy and water use portfolio-wide by 20% by 2020. Prior to joining SAHF, Rebecca supported energy efficiency programs in China, Russia, and Ukraine at Pacific Northwest National Laboratory's Joint Global Change Research Institute and worked on a variety of program areas as a Program Officer for CHF International. Rebecca served in the Peace Corps in Ghana, where she taught mathematics and computer studies. 
Course Is Free To Watch Below
Course Certificate Cost: $50.00
GHI Members: Free
Green Home Institute
PO Box 68164
Grand Rapids MI 49516
Tel: (616) 458-6733
Toll Free: (888) 533-3274
Email: info@greenhomeinstitute.org
About Us
The GreenHome Institute, formerly The Alliance for Environmental Sustainability (AES) is a 501(c)3 non-profit with a mission to empower people to make healthier and more sustainable choices in the renovation and construction of the places we live.