The goals of historic preservation and energy efficiency and comfort often seem in conflict, as higher insulation levels can pose new risks to these timeless structures. Yet it need not be so.
The classic brick wall is un-insulated and prone to air infiltration. As many historic buildings fall under some form of aesthetic scrutiny, often exterior insulation is prohibited. Therefore the only option to make these buildings energy efficient is to insulate them on the interior. This presentation takes a close look at how to insulate these walls safely from the interior – considering moisture drive, bulk rainwater issues, and insulation materials – avoiding the dangers of freeze-thaw and mold
Ensuring that the integrity of the structure and making a more robust structure for the next 100 years is the goal!
1) Describe key attributes for high-performance enclosures and how historic masonry walls often fall short.
2) Describe key threats to the long-term stability of historic masonry walls.
3) Describe ways in which high-performance goals can make a historic masonry wall stronger or riskier.
4) Outline key qualities, components, and strategies to optimize both energy efficiency and wall longevity.
Continuing Education Units (CEUS)
1 hour in
GBCI
AIA(HSW)
Certified Green Professional (NARI & NAHB)
AIBD
Certified GreenHome Professional (CGHP)
State Architect / Builder License may be applicable
Instructor: Ken Levenson, CFO / Sales Director of 475 High-Performance Building Supply
Ken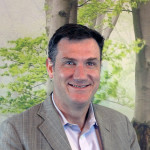 graduated from Pratt Institute in 1989 and has been a registered architect in New York State since 1993. Ken is a Certified Passive House Designer, a founding board member of New York Passive House, the National Passive House Alliance and the North American Passive House Network. Ken is a founding partner at 475 High-Performance Building Supply.
Course Is Free To Watch Below
Course Certificate Cost: $50.00
GHI Members: Free
Green Home Institute
PO Box 68164
Grand Rapids MI 49516
Tel: (616) 458-6733
Toll Free: (888) 533-3274
Email: info@greenhomeinstitute.org
About Us
The GreenHome Institute, formerly The Alliance for Environmental Sustainability (AES) is a 501(c)3 non-profit with a mission to empower people to make healthier and more sustainable choices in the renovation and construction of the places we live.