Also, please reference this google drive handout as a part of the course: https://drive.google.com/open?id=0B114NMT6anlQbzBTdno0Wnc2ZnM
The Green Globes system is an online assessment rating system the helps green building design, operation and management. This program has international traction and serves as an above code alternative to LEED and also is approved for federal financial incentives. This course is intended for design and construction professionals interested in green building rating systems and who design, build or lease multi-family homes. It provides an overview of the Green Globes rating system with a primary focus on the New Construction (NC) and Existing Buildings (EB) programs.
Explain the relationship of the Green Building Initiative with the Green Globes Rating System
Recognize the strength of Green Globes and the benefits of certification
Describe the Green Globes for New Construction assessment areas and scoring method
Describe the Green Globes Assessment Process
Identify the available user support tools
Continuing Education Units (CEUS)
1 hour in
GBCI
AIA(HSW)
Certified Green Professional (NARI & CGP)
AIBD
PHIUS
Certified GreenHome Professional (CGHP)
State Architect / Builder License may be applicable
Instructor: Shaina Weinstein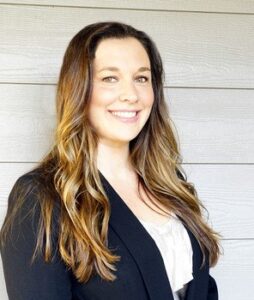 Shaina Weinstein is a change agent in the sustainability industry. Combining creative initiative with strong business skills, Shaina brings ideas, stakeholders and programs together to advance sustainability in the built environment and generate real results. She's been a proven resource to commercial and residential building professionals, including six years as the providing industry-specific education at the Home Builders Association of Metro Portland, Oregon. In the past decade, she's offered guidance to regional steering committees, earned a national association award and developed a national award-winning conference. Her passion is making high-quality education programs relevant and accessible to all with an emphasis on climate-responsive design, building durability and spaces that improve occupant health. Drawing upon her longtime association leadership, ability to foster relationships and her skillful navigation of policies and programs, Shaina's admired for her ability to break down green building barriers. At Green Building Initiative, Shaina designs, leads and manages the company's marketing, public and media relations, trade shows, membership support, social media and advertising. She holds Bachelor's Degrees in international studies and journalism from the University of Oregon.
Course Is Free by scrolling past payment form. Pay to access quiz and take it while you watch the session
Course Certificate Cost: $30.00
GHI Members: Free
Green Home Institute
PO Box 68164
Grand Rapids MI 49516
Tel: (616) 458-6733
Toll Free: (888) 533-3274
Email: info@greenhomeinstitute.org
About Us
The GreenHome Institute, formerly The Alliance for Environmental Sustainability (AES) is a 501(c)3 non-profit with a mission to empower people to make healthier and more sustainable choices in the renovation and construction of the places we live.