LEED for Homes is a residential green building certification that applies to all residential projects from remodels to new construction and from single family to high rise mixed use multifamily. With nearly 150,000 certified homes, this is an internationally recognized green building rating system that can help you make your next project better. Join us as we go through the highlights of the program, requirements, certification process, case studies, lessons learned and how to work with your verification team. You will also learn how this program works with other foundational programs like Passive House, DOE Zero Energy Ready and Indoor Air Plus. 
This course will be covering Version 4 (v4)
Know where to find more resources to build, design, or remodel healthier and better residential buildings
Understand how LEED improves the safety and welfare of people and communities through more efficient homes
Articulate the certification process of LEED for Homes and how it is different from commercial
Know where to get information on the LEED-H and becoming an accredited professional
Continuing Education Units (CEUS)
1 hour in
State Architect / Builder License
GBCI (LEED APH Specific)
AIA(HSW)
Certified Green Professional (NARI & NAHB)
AIBD
Certified GreenHome Professional (CGHP)
May apply to your state-based design or contractor license*
Instructor: Brett Little, LFA, LEED APH, Certified GreenHome Professional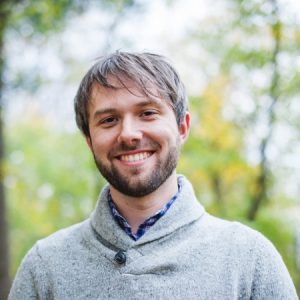 Brett is a graduate of the Aquinas college sustainable business program and has been serving in the residential green building industry since 2008, starting out as a volunteer. In 2010 was made
Executive Director of the GreenHome Institute.  Specific tasks include consulting on residential green building projects that range from single-family homes to large-scale multifamily buildings and helping teams achieve the five key pillars of green ( health, energy, water, place and materials) during the design stage.  He has ensured 3rd party holistic green certification for 100's of projects. He leads the GHI education team by delivering and developing online and in person content and work with other professionals to moderate numerous green building topics via webinars along with developing quiz content and other study materials. Brett has also assisted cities to help meet their climate reduction goals in the residential sector as well as homeowner and community engagement.
Course Is Free To Watch Below
Course Certificate Cost: $50.00
GHI Members: Free
Green Home Institute
PO Box 68164
Grand Rapids MI 49516
Tel: (616) 458-6733
Toll Free: (888) 533-3274
Email: info@greenhomeinstitute.org
About Us
The GreenHome Institute, formerly The Alliance for Environmental Sustainability (AES) is a 501(c)3 non-profit with a mission to empower people to make healthier and more sustainable choices in the renovation and construction of the places we live.