The ENERGY STAR Certified Homes program greatly expanded its HVAC requirements in the latest version of its program, released in 2012. The main elements of HVAC – the "H", the "V", and the "AC" – are all critical to delivering efficient, comfortable, and durable homes. Evidence suggests that systems are not properly designed and installed by default and there is a lot of opportunity for HVAC to become high performance. Join us as we discuss HVAC-related requirements of the ENERGY STAR Certified Homes program and how they add value; explain who is responsible for completing each component; and discuss why the program requires HVAC contractors to be credentialed by an HVAC oversight organization prior to working on ENERGY STAR homes. Chris Reynolds of Advanced Energy and Wes Davis of ACCA will speak on behalf of the two national HVAC oversight organizations, briefly explaining the structure of their credential program and what they offer to contractors and partners. BONUS: Learn how these programs can help you achieve LEED for Homes V4, EPA Indoor Air Plus, Passive House & Enterprise Green Communities
This course is PHIUS approved.
1. How to prepare for HVAC-related requirements of the ENERGY STAR program and how these can benefit any project
2. Learn how ENERGY STAR v3 is required for LEED for Homes v4 Minimum Energy Performance
3. Understand why ENERGY STAR requires the use of a credentialed HVAC contractor, how to find one and to pursue the LEED for Homes V4 EA Credential start up.
4. Articulate how ENERGY STAR V3 HVAC is a baseline to multiple LEED v4 EQ credits under the Indoor airPLUS program
Continuing Education Units (CEUS)
1 hour in
GBCI (LEED APH)
AIA(HSW)
NARI Green
Certified Green Professional (CGP)
AIBD
PHIUS
Certified GreenHome Professional (CGHP)
State Architect / Builder License may be applicable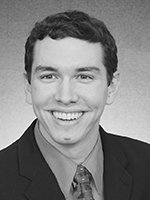 Dean Gamble is the technical manager for EPA's ENERGY STAR Certified Homes program, which he has helped support, define, and implement for over 15 years. With over 1.7 million homes certified, ENERGY STAR is the nation's largest voluntary residential market transformation program, delivering cost-effective energy-efficient homes while improving their durability, comfort, and quality.
Course Is Free by scrolling past payment form. Pay to access quiz and take it while you watch the session
Course Certificate Cost: $30.00
GHI Members: Free
Green Home Institute
PO Box 68164
Grand Rapids MI 49516
Tel: (616) 458-6733
Toll Free: (888) 533-3274
Email: info@greenhomeinstitute.org
About Us
The GreenHome Institute, formerly The Alliance for Environmental Sustainability (AES) is a 501(c)3 non-profit with a mission to empower people to make healthier and more sustainable choices in the renovation and construction of the places we live.