LEED for homes documentation requirements are much different than commercial, but there is still a lot you need to know. Join us as we cover some of the program requirements for documenting LEED credits in the LEED for Homes 2008 & Version 4 lowrise & midrise programs, including sign-offs, durability forms, energy star documentation, photo strategies, energy modeling, accountability forms and checklist initials. Learn the benefits of using online file management systems to engage your teams and easily track and assign documentation responsibilities. You will learn the benefits of using the LEED for Homes rating system which includes more streamlined documentation through the use of a 3rd party on site Green Rater. For those of familiar with LEED, this will serve as a refresher and update you to the new requirements for V4. The session is for project team leaders such as consultants, architects, builders who are managing a LEED project, LEED Green Raters, Energy Raters and/or DIY homeowners managing your own project.
Don't let LEED documentation get in your way of building better, take advantage of these tips and make your next submission easy.
This session is approved for LEED APH CEs and a code will be sent out at the end of the webinar.
1. Understand the LEED preliminary rating (BD+C V4 inp), Integrative Process and 2008 ID 1.34 design charrette  and how they can set your project up for success to get good documentation
2.  Articulate the Energy & Atmosphere submittal requirements for modeling, HERS index, and more Energy Star documentation (2008 EA 1 & BD+C V4 EAp/EAc)
3. Submit durability management and water management details to ensure a better building and get easy LEED points (2008 – ID2.3 & BD+C v4 MRp)
4. Get confident in your LEED for Homes submissions understand what is now required for Version 4
Continuing Education Units (CEUS)
1 hour in
GBCI – LEED APH
AIA(HSW)
NARI Green
Certified Green Professional (CGP)
AIBD
Certified GreenHome Professional (CGHP)
May be applicable to your state-based design or contractor license*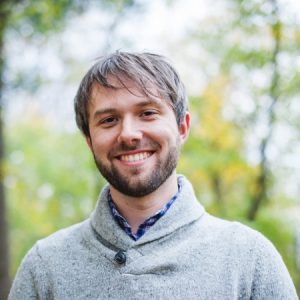 Brett Little, LFA, LEEDAPH, CGHP: A Graduate of the Aquinas College Sustainable Business Bachelors Program, Brett is the Executive Director of the GreenHome Institute and is helping homeowners, builders, architects, and developers find more sustainable and healthier ways to build BETTER.​ ​Brett sits on the board of the USGBC – West Michigan Chapter and is a co-facilitator of the Living Future Collaborative: Great Lakes. Brett loves supporting the local economy, kayaking, microbreweries, public transportation, board games and living the enjoying pure MI with his wife and young son.
Course Is Free by scrolling past payment form. Pay to access quiz and take it while you watch the session
Course Certificate Cost: $30.00
GHI Members: Free
Green Home Institute
PO Box 68164
Grand Rapids MI 49516
Tel: (616) 458-6733
Toll Free: (888) 533-3274
Email: info@greenhomeinstitute.org
About Us
The GreenHome Institute, formerly The Alliance for Environmental Sustainability (AES) is a 501(c)3 non-profit with a mission to empower people to make healthier and more sustainable choices in the renovation and construction of the places we live.