Peek Behind the Walls
&

See What's New with ENERGY STAR v3

&

v3.1
ENERGY STAR remains the premier national label for energy-efficient new homes, providing efficiency and comfort to homeowners and renters nationwide.
Join this webinar for a brief introduction to ENERGY STAR Version 3 and discussion about technical details, including thermal envelope and HVAC systems. Learn how recent ENERGY STAR specification and process changes will streamline the certification process, ensure performance, and integrate value-added features for ENERGY STAR Certified New Homes.
The session is well-suited for technical building professionals, including contractors, raters, builders, and architects/designers.
This is a great step by step visual resource on how to achieve each energy star measure
https://basc.pnnl.gov/checklists/energy-star-certified-homes-version-331-revision-08
1. Gain understanding of ENERGY STAR V3 requirements and process.
2. Learn about program updates that will ensure value-added features and improved performance for ENERGY STAR Certified New Homes, as well as a more streamlined process for builders, contractors, and raters.
3. Learn how to become an ENERGY STAR partner and access resources to successfully promote the program within your market.
4. Discuss ENERGY STAR technical details associated with thermal enclosure and HVAC systems.
Continuing Education Units (CEUS)
1 Hour in
GBCI (LEED H Specific)
AIA(HSW)
NAHB CGP
NARI Green
CGHP
AIBD
State contractor or designer license may apply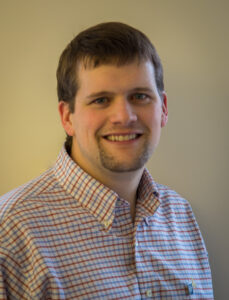 Mr. Gazica has over 12 years of experience in residential new construction. During his time with ICF International, he has led the account management of the ENERGY STAR Certified Homes program on behalf of the EPA. He has also launched 5 separate new homes programs on behalf of utilities in Maryland, 1 in Pennsylvania and 1 in North Carolina. Prior to working with ICF, he worked at NVR as a project and costing manager in Virginia and Pennsylvania. He built over 200 homes and was responsible for $20 million of projects on an annual basis.
Download course handout here
Green Home Institute
PO Box 68164
Grand Rapids MI 49516
Tel: (616) 458-6733
Toll Free: (888) 533-3274
Email: info@greenhomeinstitute.org
About Us
The GreenHome Institute, formerly The Alliance for Environmental Sustainability (AES) is a 501(c)3 non-profit with a mission to empower people to make healthier and more sustainable choices in the renovation and construction of the places we live.