Goal: Describe and introduce participants to an industrialized approach to net zero multifamily retrofits developed in the Netherlands and known as Energiesprong. Audience: Contractors, developers, equipment manufacturers, affordable housing building owners.
Familiarize audience with the Energiesprong concept
Familiarize audience with North American market feasibility
Inform participants of availability in the market
Inspire participants to begin thinking about how to make such an offering themselves
Continuing Education Units (CEUS)
1 hour in
GBCI
AIA(HSW)
Certified Green Professional (NARI & CGP)
AIBD
Certified GreenHome Professional (CGHP)
State Architect / Builder License may be applicable
Instructor: Martha Campbell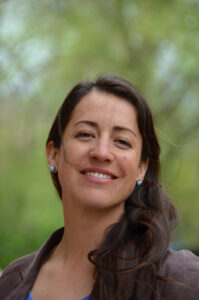 Martha Campbell is a manager at Rocky Mountain Institute (RMI), working on the REALIZE initiative in their Residential Energy+ program. The project is focused on catalyzing the mass production and offering of carbon neutral retrofits for US multifamily and eventually, single-family homes. Martha has also worked closely with the City of Fort Collins on developing new business models to accelerate its greenhouse gas emissions reduction goals. Martha joins RMI from the University of Michigan, where she earned dual master's degrees in environmental science and business administration. Martha's professional experiences are as varied as learning green building techniques as a construction intern from renegade eco-architect Mike Reynolds, working for Rio Tinto's Sustainable Development team, field organizing in northern New Mexico for the Alliance for Climate Protection, to program trading in the Equities division of Goldman Sachs. She holds a BA in International Relations from Stanford University and hails from El Paso, Texas.
Course Is Free by scrolling past payment form. Pay to access quiz and take it while you watch the session
Course Certificate Cost: $30.00
GHI Members: Free
Green Home Institute
PO Box 68164
Grand Rapids MI 49516
Tel: (616) 458-6733
Toll Free: (888) 533-3274
Email: info@greenhomeinstitute.org
About Us
The GreenHome Institute, formerly The Alliance for Environmental Sustainability (AES) is a 501(c)3 non-profit with a mission to empower people to make healthier and more sustainable choices in the renovation and construction of the places we live.