How Solar+Storage Could Protect Multifamily Affordable Housing from Power Outages
A brief introduction to solar PV and battery storage technology (solar+storage) solutions for resiliency applications in multifamily affordable housing: how they work, the associated costs and benefits, and how they can protect vulnerable communities during a power outage at little to no net cost over the lifetime of the project.
"Resilience for Free" report available at: http://www.cleanegroup.org/ceg-resources/resource/resilience-for-free/    
Visit the Clean Energy Group website at: www.cleanegroup.org
Understand how natural materials can be healthier for occupants and the environment when design and built right
Know where to find resources to safely build or add a strawbale addition
Be introduced to natural building materials and concepts to implement in your next project
Understand how incorporating more natural materials can improve the welfare for all
Continuing Education Units (CEUS)
1 Hour in
State Architect / Builder License.
GBCI
Certified Green Professional (NARI & NAHB)
AIA(HSW)
AIBD
Seth Mullendore is a project manager for Clean Energy Group, where he serves as manager, analyst, and technical adviser for power systems, solar PV applications, and battery storage projects. Seth works with policymakers and project developers on outreach and coordination of energy storage project development, and he provides research and reporting of energy storage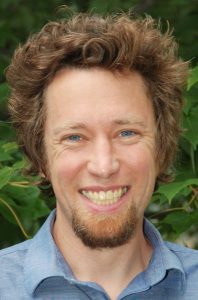 technologies, policies, and supporting market structures. Prior to joining Clean Energy Group, Seth served as a Sustainable Energy Fellow with Union of Concerned Scientists and worked with Maine Clean Communities to help advance clean transportation initiatives in Maine. He has participated in a number of academic research projects directly related to renewable energy, energy storage, and energy equity. Seth holds a M.S. in Civil & Environmental Engineering from Stanford University, and a B.S. in Geosciences from the University of Southern Maine.
Course Certificate Cost: $50.00
GHI Members: Free
Download course handout here
Green Home Institute
PO Box 68164
Grand Rapids MI 49516
Tel: (616) 458-6733
Toll Free: (888) 533-3274
Email: info@greenhomeinstitute.org
About Us
The GreenHome Institute, formerly The Alliance for Environmental Sustainability (AES) is a 501(c)3 non-profit with a mission to empower people to make healthier and more sustainable choices in the renovation and construction of the places we live.