Lean about the basics of PACE for homes. Learn what differentiates PACE from typical home loans, the associated benefits, and how to get PACE in your location if it's not available yet.
Understand how to use PACE financing to fund above code energy / water efficient and healthier buildings
Articulate where to get more information about PACE financing in their state or county to use it for the welfare of all
Learn the need to get involved locally or at a state level to get residential PACE approved
Realize the potential of PACE to cover up front costs to safer and more sustainable building projects
Continuing Education Units (CEUS)
1 hour in
GBCI
AIA(HSW)
Certified Green Professional (NARI & NAHB)
AIBD
Certified GreenHome Professional (CGHP)
State Architect / Builder License may be applicable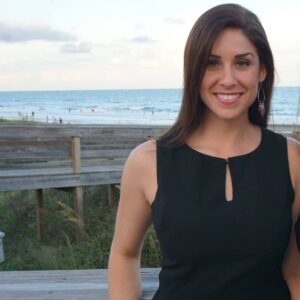 Elyssa Rothe joined PACENation in January 2016, after working with Energize NY, NY State's PACE program, for 4 years. She has spent her career working in the clean energy sector, primarily under several marketing and outreach contracts for the New York State Energy Research and Development Authority (NYSERDA). She currently serves on the Board of Directors for 2 non-profit organizations in Westchester County. Elyssa graduated from New York University with a bachelor's degree in social entrepreneurship, and received a Professional Certificate in Fundraising from NYU in 2014.
Course Is Free To Watch Below
Course Certificate Cost: $50.00
GHI Members: Free
Green Home Institute
PO Box 68164
Grand Rapids MI 49516
Tel: (616) 458-6733
Toll Free: (888) 533-3274
Email: info@greenhomeinstitute.org
About Us
The GreenHome Institute, formerly The Alliance for Environmental Sustainability (AES) is a 501(c)3 non-profit with a mission to empower people to make healthier and more sustainable choices in the renovation and construction of the places we live.