The GreenStar program is designed to give professionals, DYI homeowners, designers, remodelers and/or developers a simple way to organize a green building project through each of the main building components ( HVAC, envelope, plumbing and etc) and how each can be improved through the 5 pillars of green. Energy, health, water, materials, and place. The tool can be used to generate green building bids, specifics, scopes of work and contract language to help subs and builders understand what needs to be done to make a building better. If certification is desired the program uses a familiar bronze, silver, gold and platinum level as well as badges for achieving zero energy capable or ready for zero energy, reduced exposure to EMFs, accessibility, resiliency and more. Join us for 1 hour to learn how you can make your next renovation, new construction, community development or minor repair more energy efficient, healthier, durable and overall better while easily being able to communicate these accomplishments. Bonus – Sign up now and get free registration / preliminary plan review for a limited time and 10% of certification fees. Also, if you are interested in being a GreenStar rater, this course will cover some of the requirements and your responsibilities.
1. Understand the basic requirements of a green building that ensure health and reduced energy costs
2. Know how energy programs HERS, HES, ASHRAE and add value to the greenstar program
3. Articulate how to plan a green building project that ensures the welfare of communities
4. Know where to get more resources on high-performance construction and renovation
Continuing Education Units (CEUS)
1 hour in:
GBCI
AIA(HSW)
Certified Green Professional (NARI & CGP)
AIBD
Certified GreenHome Professional (CGHP)
State Architect / Builder License may be applicable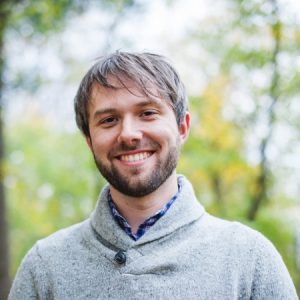 Brett Little, LFA, LEEDAPH, CGHP: A Graduate of the Aquinas College Sustainable Business Bachelors Program, Brett is the Executive Director of the GreenHome Institute and is helping homeowners, builders, architects, and developers find more sustainable and healthier ways to build BETTER. Brett sits on the board of the USGBC – West Michigan chapter and is a co-facilitator of the Living Future Collaborative: Great Lakes. Brett loves supporting the local economy, kayaking, microbreweries, public transportation, board games and living the enjoying pure MI with his wife and young son.
Course Is Free by scrolling past payment form. Pay to access quiz and take it while you watch the session
Course Certificate Cost: $30.00
GHI Members: Free
Green Home Institute
PO Box 68164
Grand Rapids MI 49516
Tel: (616) 458-6733
Toll Free: (888) 533-3274
Email: info@greenhomeinstitute.org
About Us
The GreenHome Institute, formerly The Alliance for Environmental Sustainability (AES) is a 501(c)3 non-profit with a mission to empower people to make healthier and more sustainable choices in the renovation and construction of the places we live.