When it comes to home performance, the HERS Index Score is the most widely recognized metric similar to an "MPG" … for homes. But a car's performance doesn't end with its energy rating…and neither does a home's. For example, comfort, health, safety, and durability come to mind. DOE has established a label for Zero Energy Ready Homes that recognizes it's critical to ensure both energy efficiency and high-performance to address challenges like delivering comfort with ultra-low heating and cooling loads, providing reliable moisture management with advanced enclosures, and controlling indoor air quality with air-tight construction. Efficiency is not nearly enough. And then once these challenges are addressed, there is a special opportunity to make an ultra-efficient home zero energy ready with simple no-cost or low-cost details to accommodate a future PV system. Energy efficiency and high-performance plus solar ready is the home of the future. In this session, you'll learn how the DOE Zero Energy Ready Home specifications provide a systems-based path to deliver this home today.
Check out Pt 1 recording – Introduction to DOE ZERH ready home before attending this session. 
Understand the DOE technical specifications associated with zero energy ready performance.
Review examples of technologies and design strategies to meet DOE Zero Energy Ready thresholds for efficiency and performance
Review modeling examples of Zero Energy Ready Home designs
Understand how the DOE technical specifications are aligned with the key value propositions for Zero Energy Ready Homes
Continuing Education Units (CEUS)
1 hour in
GBCI
AIA(HSW)
Certified Green Professional (NARI & CGP)
AIBD
PHIUS
Certified GreenHome Professional (CGHP)
State Architect / Builder License may be applicable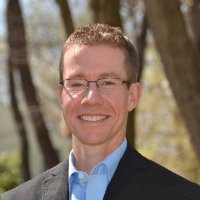 Jamie Lyons of Newport Partners researches and consults on building performance and energy efficient design. He's the Technical Director for the U.S. DOE Zero Energy Ready Home program. In this role Jamie works with builders, raters, architects, and utilities to help them achieve solutions for designing, building, and selling Zero Energy Ready Homes. He holds a Bachelors in Mechanical Engineering and Masters in Environmental Engineering, and is a registered Professional Engineer in Maryland.
Course Is Free by scrolling past payment form. Pay to access quiz and take it while you watch the session
Course Certificate Cost: $30.00
GHI Members: Free
Green Home Institute
PO Box 68164
Grand Rapids MI 49516
Tel: (616) 458-6733
Toll Free: (888) 533-3274
Email: info@greenhomeinstitute.org
About Us
The GreenHome Institute, formerly The Alliance for Environmental Sustainability (AES) is a 501(c)3 non-profit with a mission to empower people to make healthier and more sustainable choices in the renovation and construction of the places we live.