Homeowners & tenants are increasingly asking for a healthy indoor environment on top of energy efficiency, low maintenance, and many other amenities. Indoor airPLUS professionals are poised to provide all these great benefits and offer their clients safer, healthier living spaces.
During this webinar, you'll learn how the Indoor airPLUS (IAP) label enhances consumer confidence with healthier living conditions in their new homes. EPA will present the recent revisions to the Construction Specifications and the tools that help builders get off on the right foot with Indoor airPLUS.
Bonus – Learn how IAP fits in with LEED for Homes BD+C V4 & Midrise and achieving prereqs and credits. The latest version of IAP Rev4 will be mentioned too.
While not required, attendees should be familiar with the Energy Star for Homes program before watching this session. Watch a 1-hour CEU on-demand session here!
Continuing Education Units (CEUS) 1 hour in

GBCI LEED ACCREDITED PROFESSIONAL HOMES (APH) 
Building Performance Institute (BPI) NonWholeHouse
American Institute of Architects – AIA (HSW) 
Certified Green Professional (NARI & CGP)
Certified GreenHome Professional (CGHP)
AIBD
State Architect / Builder License may be applicable
Lessons Learned
1. Articulate how IAP can be used on multiple residential projects types and achieve LEED BD+C V4 requirements such as EQ Pre Combustion Venting

2. Identify the benefits of distinguishing your project with EPA's Indoor airPLUS label and how it ties into LEED BD+C V4 Homes/Midrise EQ Preq Air Filtering.

3. Review latest revisions to the Indoor airPLUS Construction Specifications and how it meets LEED BD+C V4 Homes/Midrise EQ Preq Ventilation.

4. Articulate approaches to improved quality management and communicating the value of the label to potential homebuyers and tenants.
Session sponsor:

Panasonic Ventilation – Everything you need for healthier homes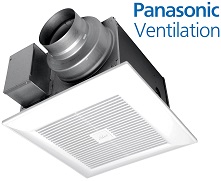 Instructor: Nick Hurst & Paul H. Raymer 
Nick Hurst is an Environmental Protection Specialist with the US EPA and the Program Manager of EPA's Indoor airPLUS label for new homes. He has been involved in the construction industry for over 15 years as a self-employed remodeling contractor, project manager, green building consultant, and trainer. Before coming to EPA, Nick was a Manager at ICF in the Federal Energy Efficiency portfolio, consulting on labeling programs such as ENERGY STAR, Indoor airPLUS, and WaterSense.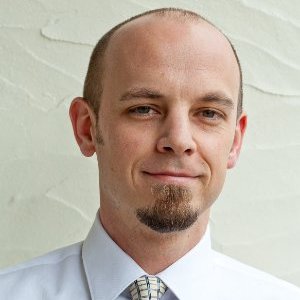 Nick earned a Master's in Technology concentrating in Building Science from Appalachian State University and also taught coursework in construction technology and building codes. While at ASU, Nick served as Education and Outreach Director with the North Carolina Energy Efficiency Alliance and helped pilot indoor air quality research on weatherized homes through the ASU Energy Center. 

Nick is a BPI Building Analyst, LEED-AP (Homes), and NAHB Certified Green Professional. He is also a member of the Housing Innovation Alliance's Comfort + Health Program Council and participates on the National Green Building Standard (ICC-700) Remodeling Task Group (2018). Nick presents regularly at industry conferences on high-performance home building, the Indoor airPLUS Program, and EPA's Energy Savings Plus Health protocols for improved indoor air quality in existing homes.
   Paul H. Raymer has been working with building science for more than forty years.  He has taught building science courses to diverse audiences from home inspectors and weatherization specialists to architects and engineers.  He is the author of the Residential Ventilation Handbook V2 (Salty Air Publishing, 2017), Recalculating Truth (a novel) (Salty Air Publishing, 2014), Residential QCI Handbook (Salty Air Publishing, 2015) and has published articles in "Northeast Sun", "Smart Home Owner", and "Home Energy".  He was a member of the LEED EA Technical Advisory Subcommittee, BPI's Standards Technical Committee, and is Subcommittee Chair for Heating, Cooling, and Ventilation of the NREL SWS.  He is BPI Envelope, Building Analyst, Heating Professional, AC/Heat Pump, and Healthy Home Evaluator certified and a certified HERS Rater. He is an IREC assessor, IREC Certified Master Trainer and he is a full member of ASHRAE (a voting member of the 62.2 SSPC).