With new energy codes, green building certifications and just doing what's right it's important to ensure proper sized HVAC.   Residential buildings with these low loads need much smaller equipment, and explicit instructions on the interactive HVAC design process (i.e., load calculations, duct design, equipment selection, grille/register selection and placement, zoning, dehumidification, etc.).  Join us for this free event to learn more and go over other details about rightsizing HVAC.  
Continuing Education Units (CEUS) 1 hour in

LEED Accredited Professional Homes (APH) & GBCI
Building Performance Institute (BPI) NonWholeHouse
American Institute of Architects – AIA (HSW) 
Certified Green Professional (NARI & CGP)
Certified GreenHome Professional (CGHP)
AIBD
State Architect / Builder License may be applicable
Lessons Learned
1. Understand the value of heat loss/gain calculations, equipment selection, and duct design for LEED BD+C V4 homes EA minimum energy performance and that benefit occupant welfare.
2. Understand the HVAC issues that must be resolved as the result of smaller heating/cooling systems in today's residential housing market and how it benefits LEED BD+C V4 homes EA minimum energy performance and home health
3. Discuss concepts that can solve the challenges right-sizing and meeting LEED BD+C V4 homes EA minimum energy performance
4. Where to get more information about solutions to address HVAC challenges in low load homes in a safe way.
Session sponsor:
Mitsubishi Electric – All electric ducted or ductless heat pumps that help you go NetZero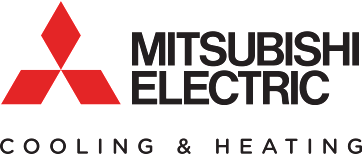 Instructor: Wes Davis
Wes Davis serves as the Vice President of the ACCA Quality Assured Programs supervising contractor accreditation efforts, recognizing quality contractors and HVAC system quality installations. Wes has over 20 years' experience in the HVAC industry. He has been a licensed HVAC contractor in South Carolina, serves on many ASHRAE technical committees, wrote Bob's House, serves on RESNET's Standards Management Board, and has helped develop several ANSI-recognized standards.