How to make money by cutting your home's carbon footprint, heating bill and electricity bill to zero. Presented by someone who has done it on his own house.

There is no required background knowledge. Mr. Green avoids technical terms and attempts to make both the technology and finance simple to understand. The presentation is based on Mr. Green's book, "Zero Carbon Home". The target audience is both homeowners interested in cutting their bills and carbon footprint and installers who want to sell more of their products by emphasizing the cost savings to the homeowner and the reduction in carbon footprint.

Bonus – All attendees will get free copy of Mr Green's book by attending the entire session! 


Continuing Education Units (CEUS) 1 hour in

Green Building Certificate Institute (GBCI)
Building Performance Institute (BPI) NonWholeHouse
American Institute of Architects – AIA (HSW) 
Certified Green Professional (NARI & CGP)
Certified GreenHome Professional (CGHP)
AIBD
State Architect / Builder License may be applicable


Lessons Learned

– Review how to cut your home's carbon footprint to zero and improve health and comfort.
– Articulate how to cut your heating bill and electricity bill to zero for welfare of the community.
– Know how to make a good return on your investment.
– Review subsidies, tax breaks and zero-cost financing to do it all.

Session sponsor:
Build Equinox, CERV – Smart Home Ventilation with add-on heat pump heating & cooling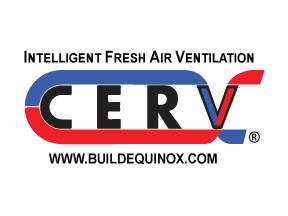 Instructor: David Green
The author/presenter, David Green, holds an undergraduate degree in physics from Oxford University and an MBA from Harvard Business School. He founded, and was CEO of, two biotechnology companies both of which he took public. His deep understanding of both the technologies of "going zero" and of finance allows him to cut through many of the myths of the green building industry and focus on products that are effective in cutting the homeowner's carbon footprint and making money.