This course will examine the concepts of sustainable residential developments and some of the barriers to improving sustainability performance for existing residential owners. BRE will share the lessons that have been learned from our work with residential owners and investors and the role we see green building rating systems playing in the future. 
Continuing Education Units (CEUS) 1 hour in

Green Building Certificate Institute (GBCI)
Building Performance Institute (BPI) NonWholeHouse
American Institute of Architects – AIA (HSW) 
Certified Green Professional (NARI & CGP)
Certified GreenHome Professional (CGHP)
AIBD
State Architect / Builder License may be applicable
Lessons Learned

1. Explore the concept of what a sustainable residential development looks like.
2. Identify ways to inspire change from existing homeowners toward more sustainable practices.
3. Understand some of the barriers to sustainability improvements at different scales.
4. Understand the role that green building rating systems can play in supporting more sustainable practices and drive value.
Session sponsor:
Tstud – Save money, stop thermal bridging and reduce energy usage. All in 1.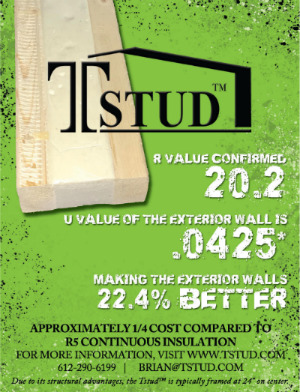 Instructor: Breana Wheeler
Breana Wheeler became the Director of Operations for BRE America upon it's founding in May 2016. BRE America is the training, licensing and certification body for the BREEAM rating systems tailored for the US market (BREEAM USA). BREEAM was the world's first green building rating system and today is the most widely used program worldwide with over 2.2 million registered buildings and over 560,000 certifications. Breana organizes and oversees the daily operations of the business, including the development and maintenance of the BREEAM USA technical standards. Prior to joining BRE America, Breana worked for nearly ten years as an internal advisor on environmental and sustainability risk management for large, multinational corporations and was based in London, England.
Breana is a Member of the Institute of Environmental Management and Assessment (IEMA), a Chartered Environmentalist (CEnv) with the Society for the Environment and a LEED® Green Associate.