This workshop will teach attendees how to collect Asset Score inputs and use the Asset Score software. An example Asset Score model will be constructed in real-time and the resulting standardized report will be reviewed with attendees. The session will be interactive, encouraging questions from attendees.

Lessons Learned

Know the history, background, and intended use of the tool in regards to making buildings efficient and healthier

Articulate basics of navigating the Asset Score interface as part of creating a new building.

Gain insight into some best practices for using the tool to improve the buildings for occupant comfort.

Know where to get more resources to make informed decisions on safer and cost-effective upgrades.

Continuing Education Units (CEUS)
1 hour in

GBCI (LEED APH)
Building Performance Institute (BPI) NonWholeHouse
AIA(HSW) 
Certified Green Professional (NARI & CGP)
AIBD
Certified GreenHome Professional (CGHP)
State Architect / Builder License may be applicable

Session sponsor: Build Equinox, CERV – Smart Home Ventilation & HVAC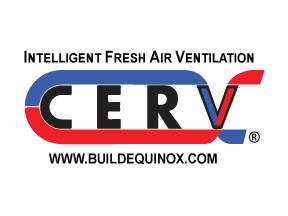 Instructor 
Capt. Clifford E. Babson, USMM, CEM, CMVP, CEA, BESA, LEED AP(BD&C)

Cliff is a former ships' captain, with over 25 years in Energy and Facility Management. He is the Senior Building Performance Engineer at Performance Systems Development. Cliff is involved with Commercial Energy Auditing, Energy Modeling, Program Support, and Training. Cliff is a practicing Energy Auditor with a Multifamily Specialty, and has also worked as an Engineering Manager/Director in several large Multifamily and Commerical Buildings including a 270 unit high rise building, 180 unit mixed use building, and a 250,000 sqft high rise Commercial Building. Cliff developed a Multifamily Building Analyst curriculum in 2010 and has taught the class approximately 25 times, the curriculum is currently licensed to 7 entities across the US. Student feedback ratings have averaged in excess of 4.3, on a scale of 1-5, with a strong positive feedback and high pass rate (>87%).