The Residential End Uses of Water Study, published in 2016 by the Water Research Foundation details how water is used in single-family homes across North America. This course will review American water demand trends with a particular focus on the residential sector and will identify areas where future demand reductions will be achieved. The course will focus on consumption data and how demand changes have occurred as well as what future potential exists. The demand trends of toilets, clothes washers, showers, faucets, and irrigation systems will be presented along with examples from across the US. The course will be taught by Peter Mayer, P.E. Principal of WaterDM and co-principal investigator of the Water Research Foundation residential end use studies.
Continuing Education Units (CEUS) 1 hour in

Green Building Certificate Institute (GBCI)
Building Performance Institute (BPI) NonWholeHouse
American Institute of Architects – AIA (HSW) 
Certified Green Professional (NARI & CGP)
Certified GreenHome Professional (CGHP)
AIBD
State Architect / Builder License may be applicable
Lessons Learned
1) What are the national urban water demand trends over the past 30 years?
2) Where is water used in single-family residences?
3) How much water efficiency has been achieved to date?
4) How much additional water efficiency exists in the residential sector?
5) What are the likely future water demand trends?
Session sponsor:
Niagara Conservation: Lowest flowing toilets that work better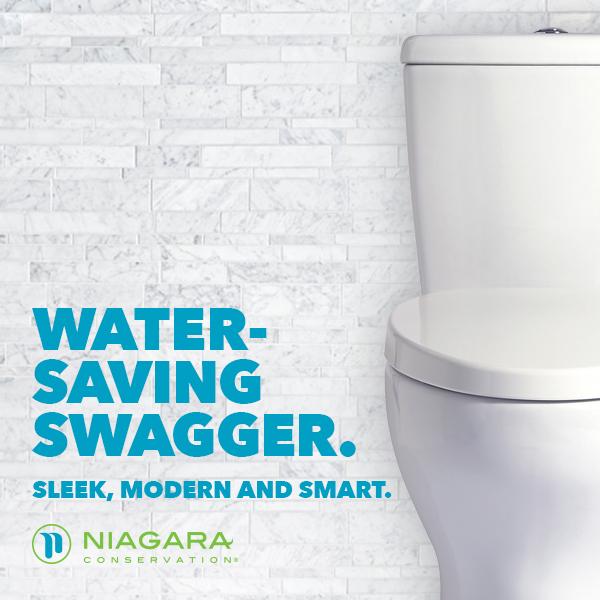 Instructor: Peter Mayer
Peter Mayer is a professional engineer and urban water expert in the areas of water use, water efficiency, demand management, and water resource planning. For more than 20 years, Peter's work has focused on urban water management, researching water use patterns, assessing the impact of water rate structures, evaluating water efficiency measures and programs, forecasting future demand with and without conservation, preparing water demand management plans and conducting water supply scenario analysis.
Peter was the lead author for the Water Research Foundation (WRF) "Residential End Uses of Water" studies published in 1999 and 2016 and a key contributor to the companion "Commercial and Institutional End Uses of Water" study. In 2017 Peter published groundbreaking research on peak demand management through advanced irrigation control. Peter is currently leading three research studies for WRF and the Alliance for Water Efficiency (AWE) on meter sizing, outdoor water savings, and drought response, developing demand management plans with New York City Department of Environmental Protection, and a team member consultant for the Colorado State Water Supply Initiate.
In 2016, Peter testified as an expert witness on municipal and industrial water use at the US Supreme Court (FL v. GA, 142 Original) on behalf of the State of Georgia.
In 2013, Peter founded WaterDM – Water Demand Management. WaterDM's current clients include the New York City Water Board, Colorado Water Conservation Board, AWE, Rachio, WRF, and Northern Water; and throughout his career, Peter has worked with more than 100 water providers across the United States, Canada, and Australia.