Presentation on the ongoing Electrification Futures Study (EFS). Through the EFS, the National Renewable Energy Laboratory is exploring the impacts of widespread electrification in all U.S. economic sectors.
In this multi-year study, NREL and its research partners—Electric Power Research Institute, Evolved Energy Research, Lawrence Berkeley National Laboratory, Northern Arizona University, and Oak Ridge National Laboratory—are using multiple analytic tools and models to develop and assess electrification scenarios designed to quantify potential energy, economic, and environmental impacts to the U.S. power system and broader economy.
Continuing Education Units (CEUS) 1 hour in

Green Building Certificate Institute (GBCI)
Building Performance Institute (BPI) NonWholeHouse
American Institute of Architects – AIA (HSW) 
Certified Green Professional (NARI & CGP)
Certified GreenHome Professional (CGHP)
AIBD
State Architect / Builder License may be applicable
Lessons Learned

Review the background and methods of the study that evaluates the potential for and impacts of end-use electrification in the US
Understand the results of the study
Know where to go to get more information about the study and results
Discuss the next phase of the Electrification Futures Study
Session sponsor:
Srinergy – All in one back up battery / solar solutions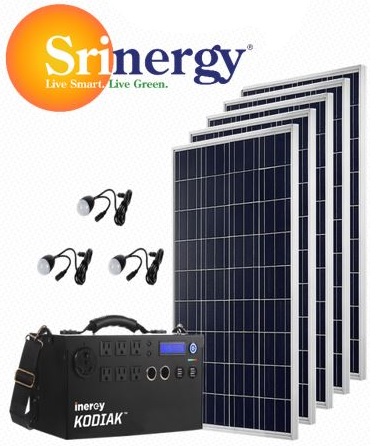 Instructor: Daniel Steinberg
Daniel Steinberg is a Senior Researcher and the Manger of the Economics and Forecasting Group at the National Renewable Energy Laboratory (NREL). Daniel's expertise is in policy design and impact analysis, energy system modeling, and econometrics. His current research spans a broad range of topics, including clean energy policy and the associated implications for the evolution of the power sector, electrification of end-use sectors, and renewable grid integration. Prior to joining NREL, Daniel worked as a researcher at the International Institute for Applied Systems Analysis (IIASA), the Woods Hole Research Center (WHRC), and the Marine Biological Laboratory (MBL). He has a B.A. in Earth and Atmospheric Science from Cornell University, and an M.S. in Environmental Economics from Yale University.