HERS H2O has been more than three years in the making. In February of 2018, the first version of HERS H2O was approved by the RESNET Board. It builds off of RESNET's widely used HERS Index to provide a new system for rating whole house water efficiency. Water resources are becoming increasingly strained in many parts of the country and water prices are increasing faster than energy prices. HERS H2O will provide homeowners with a simple way to compare the water efficiency of homes they are looking to buy; just like the HERS Index does for energy efficiency. HERS H2O takes into account both indoor and outdoor water use and is grounded in water use data. HERS H2O underwent a formal pilot phase from June through December, 2018 and is expected to remain in pilot until its full launch later in 2019.
This webinar will cover the principles of water efficiency, the components and process for doing a water efficiency rating, conducting an inspection for a water rating and the impact of indoor and outdoor water use on a HERSH2O rating in different regions.
Continuing Education Units (CEUS) 1 hour in

Green Building Certificate Institute (GBCI)
Building Performance Institute (BPI) NonWholeHouse
American Institute of Architects – AIA (HSW) 
Certified Green Professional (NARI & CGP)
Certified GreenHome Professional (CGHP)
AIBD
State Architect / Builder License may be applicable
Lessons Learned

1. Understand the principles of residential water efficiency, its impact on health and safety and its role in green building programs.
2. Know how to identify the components of a water efficiency rating.
3. Review how to conduct an inspection for a water efficiency rating and what inspection components impact health, safety and welfare.
4. Explain the impact of indoor and outdoor water use on water efficiency ratings in different regions of the U.S.
Session sponsor:
Niagara Conservation: Lowest flowing toilets that work better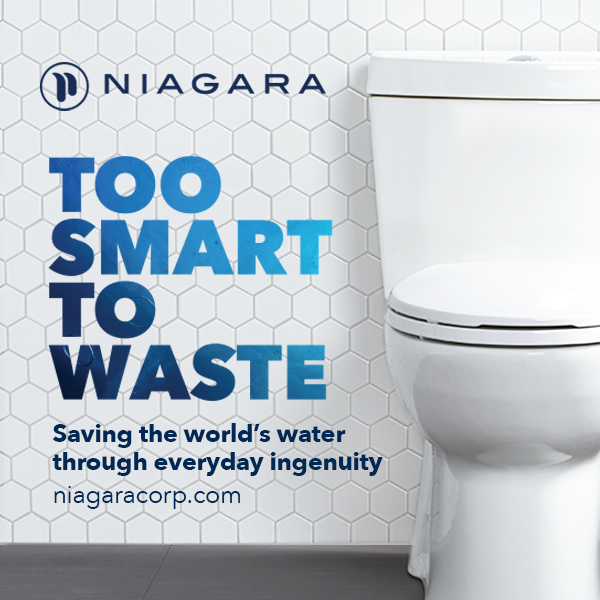 Instructor: Ryan Meres
Ryan Meres has 13 years of experience in energy and water efficiency, energy policy and building energy codes and has published more than two dozen case studies, reports and resources on those topics. As the Program Director for RESNET, Ryan currently leads numerous programs, including implementation of RESNET's HERSH2O whole-house water efficiency standard; as well as initiatives to get energy and water efficiency valued in the real estate transaction process. Ryan holds a Bachelor's Degree in Architecture from the Savannah College of Art and Design and lives in upstate New York with his wife and their three children.