Blackwater Remediation: Process, Policies and More
With new developments in sustainable and ecological building, new technology sewage and waste disposal that has emerged the concept is to upcycle waste as a valuable resource instead of flushing it away.
How to assess the clients needs for healthy air/water purification
Basics of determining the proper choice of air filtration media for client welfare
Understand the different of Point of use water purification vs whole house systems
How to choose the correct water filtration media for the safety of the occupant
Continuing Education Units (CEUS)
Atara Jaffe represents Rosie's Natural Way, the North American Distributors for the Dubbletten Urine-Diverting Toilet and the Aquatron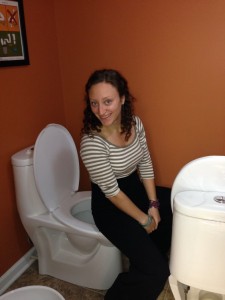 Compost System. Atara holds a B.A. from Tulane University in Environmental Studies and a Permaculture Design Certificate. She has a background in sustainable building, agriculture, education, and conservation.
Course Certificate Cost: $50.00
GHI Members: Free
Download course handout here
GreenHome Institute
625 Kenmoor Ave SE Ste 350
PMB 20674
Grand Rapids, Michigan 49546-2395 US
Tel: (616) 458-6733
Toll Free: (888) 533-3274
Email: info@greenhomeinstitute.org
About Us
The GreenHome Institute, formerly The Alliance for Environmental Sustainability (AES) is a 501(c)3 non-profit with a mission to empower people to make healthier and more sustainable choices in the renovation and construction of the places we live.