How to Achieve a Foam Free High Performance Building Enclosures
Foam Free High Performance Building Enclosures presents a clear and practical guide to achieving the highest levels of resilient and sustainable building enclosures while eliminating foam. The growing performance demands of air control, vapor control, thermal control, health and sustainability are examined. Foam insulation, dominant in today's high-performance marketplace, is increasingly recognized as hindering many of these building performance goals. Practitioners are therefore wanting and finding new solutions that virtually eliminate foam and provide greater performance. This presentation is a careful look at how to do it.
Define what qualities differentiate high-performance enclosures from typical construction and how those qualities are evolving.
Describe practitioner concerns of foam insulation hindering efforts to meet the evolving high-performance qualities.
Describe how a foam free enclosure can more robustly achieve the qualities of high-performance.
Describe practical methodologies practitioners can implement, to successfully produce a high-performance enclosure that is foam free.
Continuing Education Units (CEUS)
Ken Levenson: CFO / Sales Director, AIA, CPHD – Ken graduated from Pratt Institute in 1989 and has been a registered architect in New York State since 1993. Ken is a Certified Passive House Designer, a founding board member of New York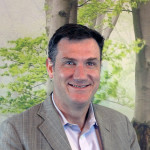 Passive House, the National Passive House Alliance and the North American Passive House Network. Ken is a founding partner at 475 High-Performance Building Supply.
Download course handout here
GreenHome Institute
625 Kenmoor Ave SE Ste 350
PMB 20674
Grand Rapids, Michigan 49546-2395 US
Tel: (616) 458-6733
Toll Free: (888) 533-3274
Email: info@greenhomeinstitute.org
About Us
The GreenHome Institute, formerly The Alliance for Environmental Sustainability (AES) is a 501(c)3 non-profit with a mission to empower people to make healthier and more sustainable choices in the renovation and construction of the places we live.