How to Manage Subcontractors on Green Projects
When designing, remodeling or building an above code high-performance home it can be difficult to communicate these goals to contractors and subcontractors. Join us as we are lead by Carl Seville, author of Green Building: Principals and Practices in Residential Construction, who will take us through tips and tricks for developing green bids, scopes of works, specifications as well as tips for managing the job site to ensure the home is better.
Be able to articulate the basic difference of contracts for code built projects vs healthy green projects
How to start on implementing a system and process beyond just safety, quality and code compliance
Basics of assembling a multidisciplinary project team for green project success
Know where to find more resources to build/design greener for the welfare of all
Continuing Education Units (CEUS)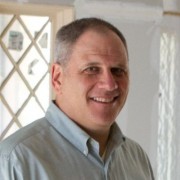 Carl Seville is a consultant, educator, and speaker on sustainability for the residential construction industry. His firm, SK Collaborative consults on and provides green certification for single and multifamily buildings. Previously he owned and operated SawHorse, Inc, one of the largest design/build renovation firms in Atlanta for over 25 years.  While at SawHorse, he was instrumental in the development of the EarthCraft House renovation program and personally supervised the pilot projects.  He has won more than 100 industry awards and has  held numerous leadership positions in the building and remodeling industries including the board of the Atlanta branch of the USGBC. In addition to his duties at SK Collaborative, he blogs as the Green Curmudgeon at GreenBuildingAdvisor.com, and serves as half of the Green Police in Hanley Wood's video product reviews.  He is the co- author of the Green Building, Principles and Practices in Residential Construction, the first college textbook on green building, and the LEED for Homes Version 4 Reference Guide. Carl is a graduate of the Rhode Island School of Design where he studied architecture, fine arts, and design.
Course Is Free by scrolling past payment form. Pay to access quiz and take it while you watch the session
Course Certificate Cost: $30.00
GHI Members: Free
Webinar CE Education Quiz
GreenHome Institute
GreenHome Institute
ATTN José Reyna
1451 Lake Drive SE, #6484
Grand Rapids, MI 49516
Tel: (616) 458-6733
Email: info@greenhomeinstitute.org
About Us
The GreenHome Institute, formerly The Alliance for Environmental Sustainability (AES) is a 501(c)3 non-profit with a mission to empower people to make healthier and more sustainable choices in the renovation and construction of the places we live.