Understanding and Improving Indoor Air Quality (IAQ) – VOC Eating Drywall Webinar
The course focuses on airborne pollutants and chemicals associated with adverse health effects. Participants who complete this course will be able to identify common contaminants and design appropriate remediation strategies, as well as identify emerging product capture technologies.
Understand the relationship between indoor environmental quality (IEQ) and indoor air quality (IAQ)
Identify common indoor air contaminants and describe their adverse effects
Describe how to improve IAQ using different remediation strategies
Understand the sources of volatile organic compounds and formaldehyde gas, as well as describe the different contaminant capture technologies available in the marketplace
Continuing Education Units (CEUS)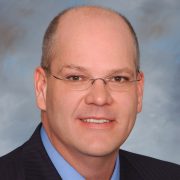 Lucas Hamilton is St Gobain/Certainteed's Building Science expert and is one of the leaders in the industry in educating and solving problems on building performance.  He has more than a decade of experience in forensic field investigations and expert testimony in construction defect litigation with 20 years' experience in computer modeling and simulation of building performance. He is an advisor to the Clinton Global Initiative Sustainable Buildings subcommittee.
Download course handout here
Course Certificate Cost: $50.00
GHI Members: Free
Course Is Free by scrolling past payment form. Pay to access quiz and take it while you watch the session
Course Certificate Cost: $30.00
GHI Members: Free
Webinar CE Education Quiz
GreenHome Institute
625 Kenmoor Ave SE Ste 350
PMB 20674
Grand Rapids, Michigan 49546-2395 US
Tel: (616) 458-6733
Toll Free: (888) 533-3274
Email: info@greenhomeinstitute.org
About Us
The GreenHome Institute, formerly The Alliance for Environmental Sustainability (AES) is a 501(c)3 non-profit with a mission to empower people to make healthier and more sustainable choices in the renovation and construction of the places we live.