Introduction to the International Green Construction Code
&

How to Use it Now
While energy codes are improving across the US  and even the states with no codes they are green codes that go beyond energy into health, materials, water and site and community impact that are also growing. This webinar will help you keep up to date on how you can be ready for codes that go beyond energy by describing Scope, Intent and Application of IgCC. Time will be spent explaining the IgCC overlays with the other ICC codes, Differences between IgCC and other green programs such as LEED, Green Globes and others and Status of current adoption the US.
Understand basic concepts green building in code implementation across energy, water, materials, health and community impact.
Know where to get information to design to IGCC and IECC Standards.
Learn how IGCC works with existing greenbuilding and GreenHome programs and what jurisdictions these are adopted in.
Understand how Health, Safety and Welfare are key principals of Green Codes
Continuing Education Units (CEUS)
1 Hour in
State Architect / Builder License.
GBCI
Certified Green Professional (NARI & NAHB)
AIA(HSW)
AIBD
Certified GreenHome Professional (CGHP)
Ramesh Gulatee Illinois-based architect with practice and advocacy focus on universal accessibility and environmental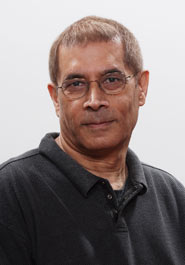 sustainability. Committee member and current vice chair of the Sustainability Committee of the International Code Council. The Sustainability Council oversees the development of Energy (IECC) and Green Construction codes (IgCC). Task group member of the team involved in the development of National Green Building Standards'2015 for the housing industry in USA. Ramesh is a former GreenHome Institute Board member
Course Certificate Cost: $25.00
GHI Members: Free
Download course handout here
GreenHome Institute
625 Kenmoor Ave SE Ste 350
PMB 20674
Grand Rapids, Michigan 49546-2395 US
Tel: (616) 458-6733
Toll Free: (888) 533-3274
Email: info@greenhomeinstitute.org
About Us
The GreenHome Institute, formerly The Alliance for Environmental Sustainability (AES) is a 501(c)3 non-profit with a mission to empower people to make healthier and more sustainable choices in the renovation and construction of the places we live.