Making sense of Ductless Heat Pumps
Duct-free heating and cooling is on the rise in the US. The benefits include reduced installation & equipment costs, increased comfort and energy efficiency along with healthier indoor air quality. Join as we discuss the benefits and differences of these systems are and how you can use unique ventilation strategies to get balanced conditioned air into rooms that do not supply vents.
How DHP's work – A quick tour from compressor to condenser and their safety
Why they make sense and improves welfare- how heating the mass continuously is more efficient than set back thermostats
What to look for – understanding the AHRI acronyms and which are important to you.
Learn more about zonal control and occupant health
Continuing Education Units (CEUS)
1 Hour in
State Architect / Builder License.
GBCI
Certified Green Professional (NARI & NAHB)
AIA(HSW)
AIBD
Certified GreenHome Professional (CGHP)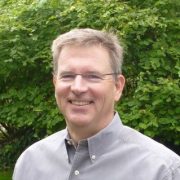 Ken Nelson has been with Panasonic, working in both Ventilation and Ductless Heat Pumps for the last eight years. He consults with builders, architects, and engineers as well as working with energy raters and building science professionals both Nationally and throughout the Northwest. Ken has spoken at universities, colleges and builder groups on basic building science over the past five years.
Course Certificate Cost: $50.00
GHI Members: Free
GreenHome Institute
625 Kenmoor Ave SE Ste 350
PMB 20674
Grand Rapids, Michigan 49546-2395 US
Tel: (616) 458-6733
Toll Free: (888) 533-3274
Email: info@greenhomeinstitute.org
About Us
The GreenHome Institute, formerly The Alliance for Environmental Sustainability (AES) is a 501(c)3 non-profit with a mission to empower people to make healthier and more sustainable choices in the renovation and construction of the places we live.