Virtual Tour of the Birch Haven LEED Platinum home
The Birch Haven Residence is on a small lake in Southwest Michigan and is designed with passive solar in mind that is a key to the energy conservation strategy but also creates a dynamic and interesting aesthetic feature. Designer Michael Carlson will take you on a live virtual tour of this LEED platinum certified home along with special guest interviews by the builder, Homes by True North and HVAC contractor Kauffman Electrical. We will cover topics such as deconstruction of existing site structures, sustainable sites, air source heat pumps, structurally insulated panels, solar power on homes and general LEED design strategies.
Understand how passive solar can increase LEED credits and

affordably reduce energy

Know where to get more information about achieving LEED and green certifications 

Be introduced to the concepts of a LEED Platinum home through actual and practical achievements 

Articulate basic systems that could achieve zero energy capable performance in homes
Continuing Education Units (CEUS)
1 Hour in
State Architect / Builder License.
GBCI (LEED H Specific)
Certified Green Professional (NARI & NAHB)
AIA(HSW)
AIBD
Certified GreenHome Professional (CGHP)
Instructor: Michael Carlson
Michael has been practicing architecture in Florida since 1989 and founded Carlson Studio Architecture in 1997. His interest and study of sustainable design principles began in the early '80s as an architecture student at Ball State's College of Architecture & Planning and The Center for Energy Research/Education/Service.  He is a founding board member of the USGBC Florida Gulf Coast Chapter and continues as a member of the Board of Directors of the Chapter.  Carlson Studio Architectures has completed their first LEED home that was featured on as the 2009 HGTV Green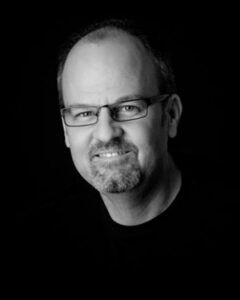 Home for that year. A Florida-based, full-service design firm that is committed to designing excellence, comprehensive project delivery and personal attention to each project. True North Homes is a Michigan-based building firm that takes a systems approach to construction, and Kauffman Electrical provides unique design services for achieving zero energy homes with efficient air to water source heat pumps and integrated solar systems.
Course Certificate Cost: $50.00
GHI Members: Free
GreenHome Institute
625 Kenmoor Ave SE Ste 350
PMB 20674
Grand Rapids, Michigan 49546-2395 US
Tel: (616) 458-6733
Toll Free: (888) 533-3274
Email: info@greenhomeinstitute.org
About Us
The GreenHome Institute, formerly The Alliance for Environmental Sustainability (AES) is a 501(c)3 non-profit with a mission to empower people to make healthier and more sustainable choices in the renovation and construction of the places we live.