Thanks for being interested in understanding LEED for Homes Version 4. To re-access the webinar and get your certification, please take part in the following.
A big thank you to our session sponsor: Panasonic.
Getting quality energy star certified filtration has never been easier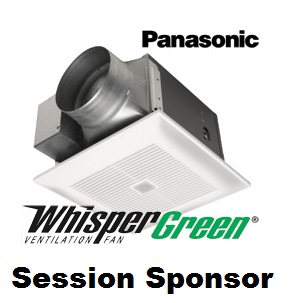 WhisperGreen is a New Product. Same DC motor but the simplification is where they have outdone themselves.
This fan can be 50, 80 or 110 cfm from the beginning with one sku. With one other sku, it can be 110, 130 or 150 cfm. Furthermore, each fan can be amplified via plug and play modules.
The WhisperValue is UL approved for wall application which allows multi family builders to install the fan without a fire damper and the condensation switch turn on at dewpoint or runs as a timer switch.