The MI Net-Zero Energy Residential Conference will bring you state and regional experts to discuss ways to break down the barriers to get new and existing residential buildings to net zero.  May 8th at Founder Brewing in Grand Rapids.
Speakers Announced! 
TIM WRIGHT, VP OF SALES, GeoComfort Geothermal: Speaking on – Opening Plenary and HVAC Panel

Tim Wright is the VP of Sales and oversees the company's customer solutions and sales departments. Tim serves on the board of directors for the California Geothermal Heat Pump Association and the Virginia Geothermal Heat Pump Association. Tim enjoys taking walks with his wife and being an active member at his church.
TOM BASSETT-DILLEY, CPHC, AIA. Speaking on Case Studies Panel
Tom founded TBDA in 2006 to pursue sustainability and a contemporary design language for the Midwest. He has established a leadership role in the world of healthy, low-energy buildings, and continues to learn about and present on biophilic design, Passive design and construction, green preservation, and the human-nature connection. Tom is a founding member of the Passive House Alliance, Chicago Chapter, and is a member of the International Living Future Institute, the American Institute of Architects, and several conservation organizations. When not at work he is usually painting, playing guitar, or cooking up something tasty in the kitchen with his family.
Teresa Lopez, CEO, Founder, Green Energy Money. Speaking on Financing & Incentives Panel
Teresa Lopez has executed leading-edge financial and mortgage product development, market growth strategies and economic solutions for the high-performance built environment space during her 25 year career in the financial industry. The patented financial mechanisms, loan products and valuation methods she has developed have met the evolving demand for "green" mortgage financing in communities across the country.
Yvonne K. Lewis, Residential Energy Efficiency Senior Program Manager II, Consumers Energy
Yvonne owned and operated a residential building company for 20 years before entering into the energy field in 2004. Yvonne became a State of Michigan weatherization auditor and Building Performance Analysis and performed energy audits on income-qualified homes for local community action agencies. Ms. Lewis' diverse background in building science, energy efficiency, program implementation and management provides vast knowledge to the EWR programs.
Mike Schaefer, Mitsubishi Electric Cooling & Heating, Speaking on HVAC Panel
Mike has been in the HVAC Industry since 2005 where he has worked on all levels including contracting, distribution and manufacturing. Mike joined Mitsubishi Electric in 2014 as commercial area manager before transitioning to a residential area sales manager, both for the Chicago market. He is currently part of Mitsubishi Electric's Performance Construction Team which is focused on providing healthy, efficient and reliable mechanical solutions to the high-performance building market.
Shaun Wright, Owners, Home Energy Solutions. Speaking on HVAC Panel
Home Energy Solutions provides HVAC design, installation, and testing of high performance, energy-efficient homes. 
There also the Dettson and Alize HVAC distributor for the State of Michigan. Formally ED of Community Homes Works in Kalamazoo Shaun helps with affordable housing and has designed and installed the HVAC on Habitat Zero Energy Ready Homes. 
Buzz Holtvluwer, Sales Representative for Tstud. Speaking on Thermal Envelope Panel

Former VP of Standale Lumber
Pat O'Boyle, Contractor Account Manager, MI Saves – Speaking on Financing Panel

Senior Consultant. Manages contractor accounts, handling contractor recruitment and training for Michigan Saves, a multimillion-dollar nonprofit organization offering energy efficiency financing programs to homeowners, businesses, and public institutions. Coordinates with utility companies, trade associations, financial partners, and other key stakeholders to implement and promote Michigan Saves statewide.
Jake Vierzen, Owner, R Value Homes. Speaking on Thermal Envelope Panel  
Jake began R-Value Homes in 2004, after 10 years at a Michigan based commercial concrete contractor, starting as a laborer, and quickly moving into the position of a poured wall foreman. Building science has been teaching us for years how to do better, but have we been listening? "I now read a whole lot more than just industry updates; now building science and HVAC design have been added to my knowledge base; and I continue to learn. I now know that many builders and architects don't understand these things as well as they think they do; and cannot be expected to design, specify, and build homes that eliminate thermal bridging, condensation in the walls, and have healthy indoor air."
Eric Hughes, Owner, Image Design. Speaking on Case Studies in NZE Panel
Image Design, LLC is an national-award winning sustainable/organic residential design firm located in Grand Rapids Michigan. We specialize in designing new homes, cottages, remodels, additions and developments and can create a custom home that is suited to your individual lifestyle and the unique nature of your site. We believe that design is a collaborative process involving the skills of owner, designer and builder.  We are strong advocates of Resilient and Sustainable Design, Lifetime Design, Feng Shui and Vastu Design and the Not So Big House principles and are one of the few design firms actively promoting these progressive standards in home design. We believe in the very near future, green design will be the standard by which all other designs will be measured. We are excited to be at the forefront of this growing movement.
Bali Kumar, CEO, Lean Green MI. Speaking on Financing Panel
Bali helps develop and deploy the PACE marketplace across Michigan. He is currently a fellow with the Urban Land Institute, has been a fellow with the New Leaders Council and the U.S. Department of State, and he serves on the Board of Directors of the Michigan League of Conservation Voters and Brilliant Detroit. Previously, Bali served as the Executive Director of the Wayne County Land Bank Corporation, a public body specializing in restoring blighted properties and returning these properties to productive use. Bali holds a B.A. from Brown University, an M.Sc. from the London School of Economics, and a J.D. from the University of California, Berkeley.
MARK LEE, FOUNDER, Better World Builders. Case Studies Panel
Mark earned two degrees from Western Michigan University in engineering and environmental studies. His passion and concern for the environment was nourished while he led Students for a Sustainable Earth to bring a student bussing system to campus. For over a decade, he continued to work in environmental compliance, energy conservation, and waste reduction at Post Cereals. Now he applies his engineering knowledge and his construction expertise to help people reduce their energy and carbon consumption in their homes and businesses. He believes in having a positive impact by reducing global warming and improving the comfort and financial position of a family's home in their community.
Russell Scaggs, Contractor Outreach Manager, RHEEM. Speaking on HVAC Panel
24 years in the plumbing industry as a master plumber and is a commercial, industrial and residential estimator. Includes Med Gas and Backflow certification and a member of PHCC and KYAMC.
Mark Hagerty, Owner, MI Solar Solutions. Speaking on Renewable Energy & Batteries Panel.
Mark has enjoyed success in a varied and challenging career.  Mark started with sixteen years at Autoworks than NGK Spark Plug USA, Fire Alarm Salesman.    Mark worked his way up to be a NICET III Level Certified Fire Alarm Design Engineer and Senior Sales Engineer.  At National Time & Signal Mark worked with Architects, Electrical Engineers, Construction Managers, General Contractors, Electrical Contractors and building owners. Mark started Michigan Solar Solutions, LLC in December of 2007.  Renewable energy has been a passion of Mark's for many years.  In nine years Michigan Solar Solutions, LLC has become the market leader in solar electric design, procurement and installation in the state of Michigan.  Mark looks forward to many years of supplying renewable energy and jobs to a world that needs both.
Prasad Gullapalli is the president and founder of Srinergy. Speaking on Renewable Energy & Batteries Panel.
Owner of a solar energy solutions company located in Novi, Michigan. Prasad has over 18 years of experience working in a variety of industries including energy, automotive, software, manufacturing and retail. After spending many years within the information technology industry, Prasad decided to switch gears, and started conducting intensive research in the energy industry, specifically solar. His solar experience is vast and includes completing feasibility studies of large solar energy generation systems throughout the United States. His first project endeavor in the solar industry was going solar with his home in Novi.
Ryan McCoon, President, Endura Performance Homes and Habitat for Humanity Board Member. Speaking on Case Studies Panel
Endura Performance Homes, a residential new home construction company founded on the belief that a building should reduce its impact on the environment through reduced energy consumption, using sustainable & durable products in its construction, and promoting exceptional indoor air quality for the occupants it serves. Ryan helped build the near zero energy depot community in Traverse City.
Brett Little, Executive Director, GreenHome Institute – Moderator

Brett has been the Executive Director at the GreenHome Institute for nearly 10 years where he helps expand their mission to empower people to make healthier and more sustainable choices in the places we live. He has helped consult on, completed plan reviews and certify 100's of residential buildings as well as trained 1000's on green building ideas. He is implementing their zero energy capable program and the USGBC LEED Net Zero energy program on LEED projects.
Join us!
Light breakfast and lunch provided. 
Agenda
9:00 – 9:30 Sign in, coffee, network
9:30 – 10:00 Tim Wright, GeoComfort – Opening Plenary
10:00 – 11:15 Case Studies in MI Zero Net Energy Homes 
11:15 – 12:05 Lunch + Networking 
12:05 – 1:20 Panel – Thermal Envelope Strategies for getting to net zero
1:20 – 2:35 Panel – HVAC Strategies for getting to net zero
2:35 – 2:50 BREAK
2:50 – 3:40 Panel – Solar PV, Batterie and Renewables 
3:40 – 5:00 Panel – Financing, Rebates, and incentives to get to net zero
5:00 – 7:00 Networking and Happy Hour downstairs
Conference Speakers listed here, more being added
Continuing Education Units (CEUS) Pending approval 
Green Building Certificate Institute (GBCI)
Building Performance Institute (BPI) NonWholeHouse
American Institute of Architects – AIA (HSW) 
Certified Green Professional (NARI & CGP)
Certified GreenHome Professional (CGHP)
AIBD
MI Builders License – Green
MI Realtor License – Green  
Session Main sponsors: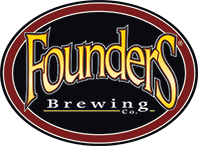 2nd tier sponsors
Educational Sponsor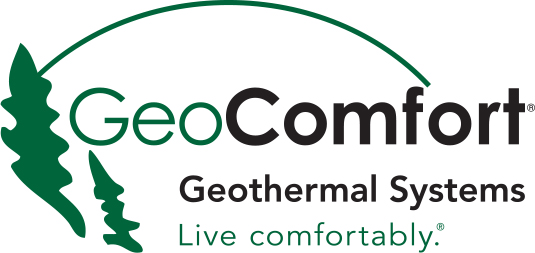 Planning Partners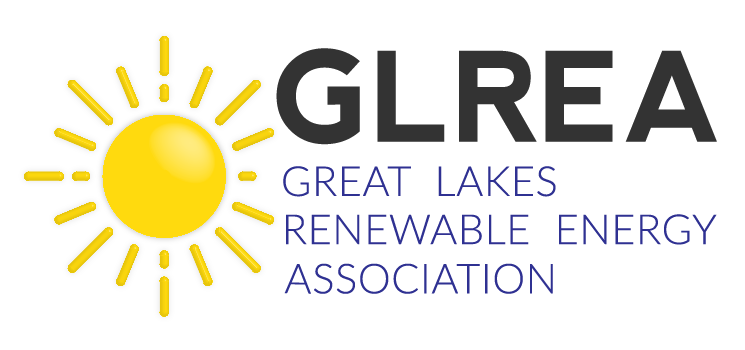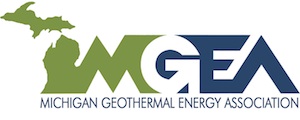 $10.00 coupon codes are available from promo and planning partners for their members. Contact them today to get your code!