The GreenHome Institute has partnered with the Fowler Family of the Nest  & Tree House Community Garden in the Baxter Community of Grand Rapids to attempt the Living Building Challenge Certification for 1049 Logan St Se. This home will be a major gut rehab project that will also be seeking LEED for Homes Platinum v4, Green Communities and GreenStar Certification.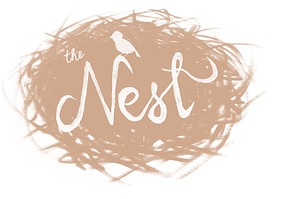 The Nest, modeled after a ordinary bird called the sociable weaver from southern Africa, this tiny little bird builds a giant nest that is home to over 100 pairs of birds of all different species.
Isn't this a beautiful model of how we can live and function together?
The Nest project seeks to mimic what is already being done in nature by remodeling a house to serve as a positive space for their neighbors. They want the house to be a diverse place where many people from all different walks of life might find rest. Tangibly, these beliefs and longings could look like anything from having potluck breakfasts, to housing foster children, to teaching gardening classes. During the summer their kitchen would be open to the 10 + families participating in the community garden for preparing food and eating together. Community members will get access to a library with different books for all ages to borrow and read. The family plans to host bible studies, and a variety of classes and skillshares that ensure there as a community they can learn together.
Overall this a place where the family wants to make themselves available to growing in relationship with the people in their corner of the world.
Progress & Goals So far
We have raised over 1/3 of our budget or $60,000 in direct contributions, volunteer labor, in kind support or donations.  The higher up front cost of the home ensures nearly no utility bills, a healthier and durable building and utilizes less toxic materials that are recycled or regionally sourced.  Our goal is to create a model for restorative renovations in urban midwest cities. We will be documenting costs, progress, materials and post construction data on utilities, indoor air quality and other measures. Stay tuned to learn more and for upcoming tours, events, webinars and continuing education courses on this project.
What are we doing to the home that is different?
Our aim for the living building challenge means we are seeking to make a Net Zero Energy Home or a home that makes more energy than is uses over the course of a year. Another goal is zero water, the challenge is to capture and clean all rain water on site and then also clean all black water waste generated on site before it gets to the sewer.  Other goals include avoiding materials have the worst in class chemicals such as PVCs, halogenated flame retardants, CFC, HFCs and many more.   Next our goal is to have a home that prevents all storm water run off, has measured healthy indoor air quality, is built to last, utilizes a lot of food grown on the site, reduces reliance on personal transportation and that is overall restorative to the neighboorhood in the baxter community.
How do we achieve these goals?
Net Zero Energy Details 
Air sealed with indoor air quality green guard certified  foam / caulk to reduce air infiltration down to 2 Air Changes per hour. 
Rigid foam / roxul and/or cellulose on the exterior of the home, interior stud bays, attic floor and under the first floor to create a crawlspace and keep the house not thermally connected to the basement.

R Value of Continuous exterior insulation – 8
R Value of 2×4 wall cavities – 16
R Value of attic R – 49 to R 60
R Value of Flat roof – R38 (ideally)
R Value of crawlspace –  32

Heating Cooling and Ventilation includes

1 – 2 air source heat pump Mini Split System with Panasonic total comfort package – Duct free
1 – 2 Panasonic Energy Recovery Ventilator(s)
Hood range system venting out side of the home
Panasonic Whisper Green – Bathrooms

Water Heaters will include 2 -3 points source, decentralized  all electric heatworks model 1 units put throughout the house.
5 – 8 KW Solar System on the home and the garden shed
Also includes LED Lighting, motion / photosensors, energy star appliances, condensing washer / dryer, induction stove and power strips for appliances.
Reflective metal roof
Materials, wastement management and the homes lifecycle 
Attempting recycle, re use, craigslist or donate all materials from the deconstruction of the home and from the construction process
HDPE pipping instead of PVC where applicable
Local and/or FSC Certified wood throughout
Recycled load bearing beams
Natural insulation materials when possible
Re using as much of the structure as possible from this nearly 100 year old home
Repairing the foundation and adding in sump pump
Locally made metal roof
Net Zero Water 
Reduce water needs

.8 GPF toilet downstairs
.3 gallons per liquid flush (optional flush) and .8 gallons per solid flush toilet upstairs
Water free urinal
1 GPM shower head
.38 sink aerators

Rainwater harvesting from metal roof

Massive water storage tanks in the basement
Rainwater diverted to exterior water usage and toilet flushing
System design for potable water usage in sinks and appliances

Pending regulation and code regulations
LED UV water filtration

Blackwater remediation

Utilize a composting system in the basement

Disconnect from sewer – pending regulator review

Sink and appliance black water – TBD
Sustainable Sites 
Drought tolerant native landscaping
Rain Gardens
Food gardens through most of the property
Get involved - Help us!
Review our up to date construction schedule.
We need you! 
Volunteer time & labor – Skilled & Unskilled
Currently Matt is reframing and needs help getting the roof on.
Contact the Homeowner and team Leader Matt Fowler
matthewpfowler@gmail.com  or 616 322 4505
Sponsor us! – Email Brett.Little@greenhomeinstitute.org
Donate!
Oops! We could not locate your form.