LEED for Homes Virtual Green Rater Training
With over 2 million LEED® for Homes™ registered spaces worldwide, LEED is the international rating system to ensure residential buildings are better. LEED requires third-party on-site verification and performance testing by a LEED Green Rater and demand is growing. Now residential and mixed-use projects of any size can go under the LEED for Homes rating system. If you're interested in filling this need as part of USGBC's LEED for Homes Green Rater program, this training is for you!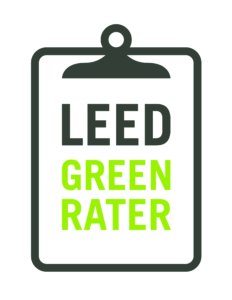 The LEED for Homes Green Rater Training is designed to prepare qualified participants to provide verification services on LEED for Homes projects.
Date/Time/agenda
The Next Session will be a virtual classroom cohort that is set up from June 8 to June 19th.
Students will
Watch training videos online for each LEED Catagory
Complete a LEED checklist workbook
Discuss questions with students and the instructor on an online chat forum in regards to each of the LEED category/credit
Have access to 1 on 1 video calls with the instructor as needed
Complete all videos, assignments and discussion by June 19th and then the online exam will be given.
There is a 20 attendee limit 
Course costs starting at $450.00 and the registration form is below.
Learning Objectives
Define the responsibilities of a LEED Green Rater in each phase of the project
Manage and conduct verification activities
Effectively use the LEED v4 Homes and Multifamily Workbook
Identify the location key resources
In addition
This course provides you with access to the online practice exam once you complete, access to all relevant LEED for homes files for documentation, Green Rater client contract draft, free access to an all-day LEED for Homes workshop recorded training and the opportunity to get optional mentorship from a GHI Green Rater Team Member.
Audience
This training is intended for professionals with a minimum of three years' experience in the residential construction industry and basic residential green building knowledge who are interested in providing verification services on  LEED for Homes projects. Those with a background in on-site verification and/or energy rating are particularly qualified along with HERS, ASHRAE or BPI professionals.
This is also a great session for those managing a LEED project and what to know what the green raters will be looking for so that you make the project go smoother.
Continuing Education –  14 Hours (includes modules) 
RESNET
GBCI / LEED AP Homes – 10.5 hours only
BPI:  8.5 CEUs
AIA/HSW*
NARI Green
Certified GreenHome Professional
AIBD*May be applicable to your local state-based design or contractor license
Bonus! – All trained LEED green raters are qualified to be GreenStar Homes Certification Assessors and DOE Home Energy Score Assessors.
Instructor 
Brett Little – Executive Director – LEED Home Assistant Quality Control / Green Rater / Faculty 
Brett Little is the Executive Director at GreenHome Institute (GHI), a nonprofit whose mission is to empower people to make healthier and more sustainable choices in the renovation and construction of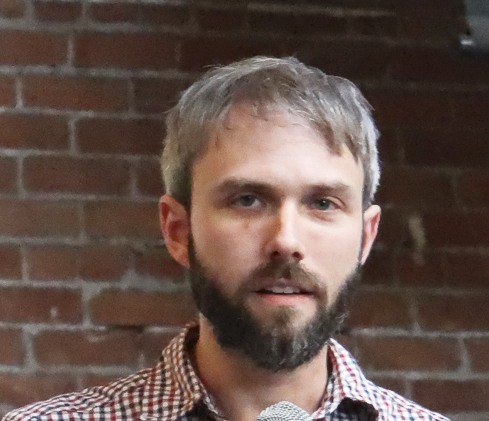 the places we live in. Brett has served as Executive Director since 2011 and since then has helped oversee the LEED for Homes program ensuring certification over nearly 5,000 units across 100's of projects.
Brett helps to instructor moderate education sessions that are both online and in-person, oftentimes conducting more than 50 per year. He serves as a LEED for Homes Green Rater on small, affordable housing projects in the Grand Rapids, Michigan area. Additionally, he helps administer Enterprise Green Communities on Low-income Housing Projects across the midwest region.
Brett has his Bachelors's Degree from Aquinas College in the Sustainable Business program and previously served as a USGBC West MI board member (6 years). Brett lives in West Michigan with his wife and 2 young children – in a home that's seeking zero energy certification.
FAQ
Q. What if I miss 1 or more sessions 
A. Sessions are open to complete under a 2-week span. There will be a formal daily goal of completing homework milestones and group comments on LEED credits but if you miss a day you still have the full 2 weeks to complete these goals.
Q. Does this course cover the new LEED version 4 or 4.1
A. We will cover the only v4 with references to the new v4.1 for single-family and townhomes

Q. What experience/education do I need to be a LEED green rater
A. See here but please do not fill this out until you complete the course! 
Q. Do I qualify for a 5% Discount to the course? 
A. Maybe, many affiliate partners have a code for you, your LEED for Homes Provider has a coupon code for you to use, please ask them. Also, if you are a HERS rater, you can contact your HERS provider for the code as well.  Check with your local chapter of USGBC, AIA, NARI, HBA, AIBD as well as they may have a code for you!
Q. Can I pay by check?
A. Yes, we will send you an invoice but we are requesting it be a bank to bank payment ( we can show you how) to avoid physical mail during the outbreak
Q. Will you cover the new Energy Star Multifamily New Construction program? 
A. Yes, briefly but it will not be on the exam!
Q. My Prometric testing center is closed and I am not a LEED AP, how am I supposed to complete this?
A. USGBC granted you a 6-month extension to your LEED AP credential from the time you complete your Green Rater exam AND Prometric has moved all their testing online. GHI will be providing additional LEED Green Associate and LEED AP Homes resources, training and support if you need it.
Q. How long do I have to take the online exam after this course? 
A. 6 months
Q. I am not proficient at English, can someone come in to help translate for me at no extra cost? 
A. Yes. If you need a translator, they can get in for free as long as they know they are not going to get the credential as well.
Q. I can't make this event but will there be more? 
  A. Yes. Email brett.Little@greenhomeinstitute.org to get on a waitlist