Benoz Homes: New Home Bronze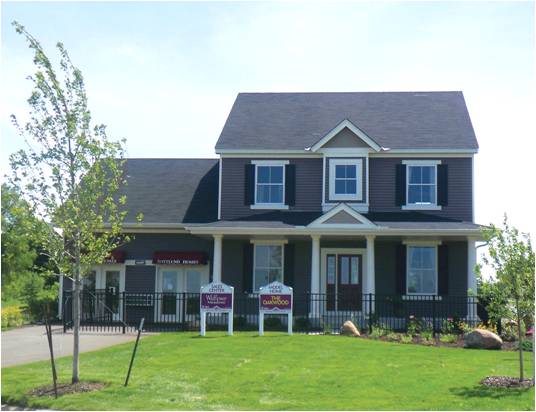 Working with architect Phil Rader and builder Benjamin Akhigbe, the owners had several clear objectives for their new house in an established South Minneapolis neighborhood.   The house needed to be accessible to people of varying physical abilities and be a house in which the present or any future owners could "age in place" if they so desired.  Examples of universal design features in the house are a landscaping plan that provides an attractive stepless route into the house and from the house to the garage, wide interior doorways and corridors, and a main floor bedroom with a generous bathroom that includes a curbless, doorless shower.   Closets are aligned to have the option of installing a personal elevator serving the basement, main floor and second floor if that need should ever arise.
It was important for the scale of the house to fit as much as possible in with the built-up neighborhood, and so it has a one-and-a-half story presentation like most of the other homes nearby.   Through various structural choices, such as using TJI joists rather than wide open trusses, the house's overall height was kept to a minimum while still allowing nine-foot ceilings and ample room for two bedrooms and baths on the second floor.  With a wide mix of architectural styles in the immediate neighborhood, the owners felt the freedom to draw on their Asian and Scandinavian heritages to result in a design that might be described as craftsman-influenced with clean lines, wide overhangs, generous square-jointed trim, and an open floor plan.  Thanks to placing windows in sets of two or three in most rooms along with keeping the garage slightly detached, interior rooms receive abundant light and ventilation, with views of the streetscape and the nearby community garden.
In order to avoid maintenance of gutters, roof runoff is channeled via the four roof valleys into ground level catchment beds where heavy flows are directed through below-grade piping away from the house and to a rain garden.  Plantings are primarily native plants, shrubs, and trees.  A minimal amount of turf remains from erosion control during construction, and it is being replaced with slow-grown fescue mix and with non-turf groundcover.   A front porch was important to the owners, and to enable a sloping roof that does not interfere with second story windows, a curved design is used, with traditional beadboard porch ceilings.  The roof design is repeated on a smaller scale above the back and garage doors.
With a generous amount of maple trim on the interior, a challenge was use of low VOC finishes which were more difficult to work with than traditional finishes.  Kitchen countertops include granite from a quarry near Isabella, Minnesota, and a commercial butcher block which one of the owners personally salvaged from a restaurant demolished to make way for the K-Mart centered "urban renewal" at Lake Street and Nicollet Avenue in South Minneapolis.  Toilets are dual flush, the water heater is sealed combustion, and other features such as a mechanical air exchanger and generous insulation help to keep energy costs at a minimum.
While a lot of design attention went into the "green" and "universal design" features of the house, most visitors are oblivious to those features, simply enjoying the house for its comfort and attractive design.
For more information on this project call 612-508-7927.
https://greenhomeinstitute.org/wp-content/uploads/2014/06/Rottlund-Exterior.jpg
412
536
Brett Little
https://greenhomeinstitute.org/wp-content/uploads/2018/08/GHI_Round-300x82.png
Brett Little
2014-05-29 11:33:09
2015-08-25 15:41:09
Benoz Homes: New Home Bronze