LEED for Homes is applied to mixed-use, mid-to-high rise multi-family buildings, as well as single-family homes.
With over 150,000 certified homes and buildings, LEED is the global leader when it comes to residential sustainability.  Whether you're rehabbing a home or starting a new construction project, LEED for Homes ensures green building criteria is met. The GreenHome Institute (GHI) is one of the original LEED for Homes providers, serving the Midwest. We've certified over 6,000 homes and educated over 15,000 professionals on how to build and design better homes through LEED.
Your verification team will include a LEED for Homes Provider Organization (GreenHome Institute) and a Green Rater, who work with you on verification and certification. A Green Rater will provide the required on-site verification, while the Provider Organization will oversee the certification process.
You won't be using LEED Online for certification.
Certification is handled 100% by the Verification Team (GreenHome Institute) on our online file share documentation system.
Register your project with us here or learn more below.
Our Provider Role
Provide access to online file-sharing infrastructure for your project team, rater and final submission
Verification of all LEED credits and prerequsites
Help register the project on behalf of the project team to ensure accuracy (if needed)
Review of preliminary drawings, building specifications and supporting documents to assist in the preparation of the LEED for Homes Checklist
Review of preliminary checklist, durability risk evaluation form and inspection checklist to determine compliance with ID Credits 2.1 and 2.2
Help find, approve and facilitate issues with the green rater
Perform quality control throughout the project certification process
Review final project before LEED certification
Conference call with USGBC for final LEED certification
Administer any Credit Interpretation Rulings (CIR) or Innovative Design (ID) requests
Manage and pay certification fee on behalf of the project team if needed
Celebrate projects success by telling your story through our promotional channels
Why LEED? Benefits.
Why LEED?
Health
LEED-certified homes are designed to maximize fresh air indoors and minimize exposure to airborne toxins and pollutants.
Savings
They're designed to save costly resources – energy and water. On average, LEED-certified homes use 20 to 30% less – with some homes reporting up to 60% less energy use – than a home built to code. Using fewer resources means lower utility bills each month.
Trusted
They're third party inspected, performance-tested, and certified to perform better than a conventional home.
Value
Green homes can be built for the same cost as conventional homes. And they're resold for more money in less time than traditional homes. Making this happen for your project just takes proper planning. We can help!
Residential projects are special. That's why the USGBC created a unique LEED rating system just for the this market.
LEED Incentives
LEED for Homes and Green Building Programs have varying degrees of incentives across different municipalities, states and federal jurisdictions.  The #1 incentive for completing a LEED certified project is ensuring the home is built to a higher above code standard that has been 3rd party verified to be health, efficient, durable and affordable. The second incentive is increase value of a green certified homes and 3rd is marketability of a committing your projects to LEED certification.  To help you along the way there may incentives available to help pay for the up front costs and the learning curved involved in building better.
Nationally 
Reduced rate of foreclosures for Energy Star Certified Homes
Knowledgeable appraisers will appraise at higher rates; you may need to pay more for a competent second opinion of value, but receiving several thousand dollars extra in value is usually worth the extra appraisal fee.
Higher property value now and in the future as more real estate MLS systems are going green.
Various Utility Incentives depending on area / utility provider.  DSIRE has some information, but check with your local utility company for more details.
LEED Certification Tax Abatement case studies, videos and city programs.  Learn more
Effortless Energy – Pay as you save existing home energy financing
State & Regional
Michigan Saves – Unsecured funding for above code building in new and existing single family or multifamily homes looking to finance above code features.
Chicago – Expedited permits for LEED housing.
Cleveland Ohio – Tax Abatement for LEED Homes
East Lansing MI – Offset certification costs of LEED Homes
Indianapolis – 50% reduction in permitting fees for LEED projects. 
Looking to develop LEED and Green Building Incentives your area? Take a look at the USGBC guidance page for more details.
Multifamily Mid / High Rise Compared to LEED NC
If you are looking at doing projects that fall in the realm of the list below, you may be able to choose between LEED NC (commercial), LEED Lowrise Multifamily or LEED Midrise depending on many circumstances.
Mixed-use.
Midrise (4 – 8 stories)
High Rise ( 8 – 12 stories)
Student housing / Dorms.
Assisted Living.
Condo Conversions.
Ever wonder why LEED-NC didn't fit well with projects that were primarily residential use in nature? Project teams now can choose between LEED Midrise and LEED- NC on projects that are 4 stories or higher.
LEED Multifamily Midrise fills this market gap, and is verified in the field, as-built instead of as-bindered, eliminating submissions through LEED Online. As a result, midrise and lowrise programs have lower costs, certification time and paperwork in comparison to LEED NC. It is set up the same way as for LEED for Homes in regards to using a LEED for Homes provider, a green rater, and a simpler final submittal packages, significantly reducing the cost of LEED certification.
What projects are eligible for LEED Mid-Rise?
Projects must be 4+ stories above grade and have 50% square feet in residential space. Mixed-use is allowed. Anything below 4 stories is considered LEED for Homes Multi-family. As of August 2012, the Midrise program is now accepting projects from 4 to 12+ stories tall.
What unique criteria must a Mid-Rise project meet?
As for energy Mid-Rise must meet the ASHRAE 90.1 – 2004 standard. This tested on a per-unit bases, not on the whole building. As for indoor air quality project must meet ASHRAE 62.1 and 62.2 requirements. 62.2 requires mechanical ventilation for out door air.
What if my building is 4 or 5 stories?
EPA's eligibility requirements for qualifying individual multi-family units under the ENERGY STAR New Homes program are as follows:
All units in multi-family buildings three-stories or less can qualify for ENERGY STAR.
Units in four- and five-story multi-family buildings may qualify for ENERGY STAR if: 1) The structure is permitted as residential by the local building department; and 2) each residential unit has its own heating, cooling, and hot water systems, separate from other units. The phrase, "permitted as residential structures," is intended to represent units that either fall within the scope of the residential building energy code or are permitted as having a residential use-group, even under conditions where the commercial building energy code applies.
Multi-family units that are located on top of commercial spaces (e.g., retail, restaurant, etc.) may be qualified as ENERGY STAR even if the structure is permitted as commercial, as long as: 1) the entire structure is five stories or less; and 2) each residential unit has its own heating, cooling, and hot water systems, separate from other units.
In response to questions from partners, EPA has clarified the phrase, "permitted as residential structures" in the second clause and now requires all units qualified under the second and third clause to have their own heating, cooling, and hot water systems, separate from other units.
Overall, LEED Mid-Rise or Lowrise is a more relevant rating system for residential occupied buildings.
Watch a 1 hour free webinar cover the details of LEED multifamily low rise, midrise mixed use compared to NC. A case study a real project team detailing the costs and levels achieved if they went either midrise or NC is presented.  1 GBCI / AIA (HSW) will apply.
Checklist, Guides, Manuals & Tools
Affordable Housing & LEED
Why should I build with LEED for Homes?
A home is not sustainable if it is not energy efficient, healthy, and durable. Affordable homes that are certified under the LEED for Homes program will be distinguished in their markets as environmentally responsible and of higher quality. GreenHome Institute now provides a discounted provider fee on single-family LEED affordable housing projects.
LEED‐rated homes impact homeowners directly because the LEED Rating System includes prerequisites related to homeowner health and well‐being. Additionally, the required energy‐related prerequisites also promise homeowners energy savings of at least 20‐30% (relative to the national energy code).
How will the quality of LEED Homes be assured?
The strength of LEED for Homes is third‐party verification. This verification process includes both on‐site inspections (to ensure that the LEED for Homes features have been properly installed) and performance testing (to ensure proper performance).
How will this benefit my affordable housing group?
LEED for Homes can improve your group's donations. Affordable housing groups, such as Youthbuild and Habitat for Humanity, have successfully attracted new donors after they have worked on a LEED for Homes project. The LEED brand is well respected and can be leveraged as a marketing tool. Third-party verification of LEED provides accountability for how funding sources are used. Some affordable housing groups have even reported gaining new donors once the project announced its intentions to pursue LEED certification.
What kind of funding is available to affordable housing projects?
LEED for Homes works well with Enterprise Green Communities, local state grants, tax credit financing, and other sources. Please contact Green Home Institute for more information.
Be sure to pay attention to your clients; project designs should be engaged with the client's specific needs, habits, and preferences.
Use well-tested technologies. Try to avoid being an "early adopter."
Durability is essential to green design. Choose materials that will last, even with heavy use.
Homeowner education is the key to project success!
What are the objectives of the Initiative for Affordable Housing?
The Initiative for Affordable Housing is a component of LEED for Homes. It addresses the fundamental differences between affordable housing and market‐rate, single‐family homes. The ultimate goal of this initiative is to recognize and reward the particular resource efficiencies of affordable housing in the LEED for Homes rating system. USGBC and many grant opportunities help promote sustainable building practices, specifically for affordable homes.
The LEED for Homes certification requirements include several measures specifically intended to reward the typical efficiencies of affordable projects:
• Compact developments (earn up to 3 points);
• Site selection and close to existing infrastructure (earn up to 3 points)
• Limit outdoor water use (automatically earned by compact developments —1 point)
• Homes with ready access to community resources and open spaces (earn up to 3 points);
• Homes that are smaller than the national average (earn up to 10 points).
Collectively, these measures represent more than 50% of the points needed to achieve a certified LEED Home.
Learn more:
GreenHome Institute works in the Midwest to develop Green Affordable Housing trainings to help nonprofits and affordable housing developers build greener projects and find fund this projects.
[1] US Green Building Council, Data current as of October 2010
24 simple tips to get 73 points
Getting to LEED certification can seem like a daunting task.  However, according to GBA adviser Carl Seville, it does not h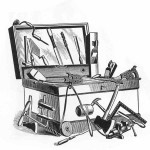 ave to be.  Seville gives homeowners 24 simple tips that can get up to 73 points on any project.
1.)   Build a smaller home/call everything a bedroom
Keeping your house below 1900 SF with three bedrooms lowers the total amount of points needed.  If your home is larger than this, classify numerous rooms as bedrooms.  The more bedrooms a house has, the more you can offset the point penalty for having a larger house.
2.)   Build near transits, stores, schools, etc
Up to ten points can be given for location credits, so consider building your house on previously developed land, near open spaces or pre-existing water and sewer services.
3.)   Use less wood
Using energy efficient framing costs less and could gain you up to three points.
4.)   Build a duplex
Building on a 1/7 acre or smaller will get you two points, and having 20 units or more per acre will get you four points.
5.)   Model your building
Have your rater do an energy model early in the project and experiment with different options to see what will be most efficient and ultimately gain you the most points.
6.)   Leave off the fireplace
It'll get you two points.
7.)   Put the garage in back
A detached garage will get you three points, and a breezeway can be added to provide shelter when walking to and from the garage.  No garage is also a good idea and worth 3 points.
8.)   Get LEED AP Homes certified
It'll get you one point.
9.)   Use your Green Rater
Have your rater independently verify your durability management checklist and get three points.
10.)  Don't Poison Bugs
Build the house so pesticides won't be needed and earn up to two points.
11.)  Be stingy with outside water use
Up to three points can be earned if you use energy efficient measures when installing irrigation.
12.)   Be stingy with inside water use
Six points can be earned by installing one efficient showerhead per stall, and using high efficiency toilets in all of the bathrooms.
13.)   Insulate hot water pipes
An easy way to get a point.
14.)   Use green products and materials
Using certified products like low VOC paint and not installing carpet in the project could earn you up to eight points.
15.)   Recycle
Hire a company in the area that recycles construction materials and get up to three points.
16.)   Install automatic bath fans
Get a point for installing bath fans that include a timer, motion sensor or an automatic on/off switch.
17.)   Upgrade HVAC filters
Upgrade to a MERV 10 or 13 from the mandatory 8 and get up to two points with barely any extra cost.
18.)   Take off your shoes
Building shelves or benches for shoes in the entryway will get you one point.
19.)   Make vacuuming easy
Get a point for simply installing a central vacuuming system.
20.)  Air out the house
One point can be earned just by airing out the house 48 house before occupancy.
21.)  Vent the soil gasses
Install a soil gas vent system and earn a point.
22.)  Brag about your green-ness
A point can be earned simply by doing three of these four things: put up a LEED for Homes sign, hold at least four open houses, get an article published or place a few pages about LEED on your website.
New Steps added
23.)    Report & monitor utility bills
Sign up with the USGBC Building Performance Partnership and report your utility bills to get a point
24.) Plant a garden 
Planting a garden or several fruit trees as a apart of the landscape plan can get you an extra point!
Post based on: http://www.greenbuildingadvisor.com/blogs/dept/green-building-curmudgeon/how-cheat-leed-homes
What do I need to know about LEED V4?
November 2013 the US Green Building Council launched the LEED V4 rating system and Version 2008 will no longer be able to be used as of October 31st 2016. Multifamily Midrise to Highrise projects that are 50% or more in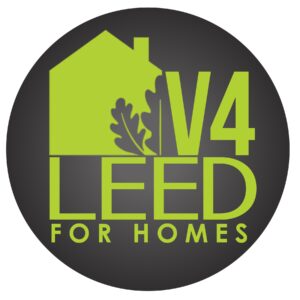 residential square feet, must use this
system as opposed to LEED NC.  LEED for Homes version 4 and is in full swing and you can register for it now otherwise be sure to register you 2008 project before 10/31/2016!
 Summary of major updates to the program 
1 loss level of certification level from 2008.
Energy Star Version 3 to be fully implemented

Actual certification not required
Credential contractor is not mandatory but worth credit

LEED Energy Budget is Available as an alternative to HERS score for homes with unique energy uses such as hot tubs, heated pools, elevators and etc
Location points are harder to get in more rural and suburban areas and projects are more rewarded in urban areas
Water Efficiency Performance Calculation can be done instead of prescriptive measures
Regional Priority Credits are available
Credit for trained professionals and trades
VOC products moved to IEQ Sections
New credit for post-construction emissions testing
Points for products mined, manufactured and extracted within 100 miles as opposed to 500
How do I learn more? 
Watch our free continuing education webinar – What is the difference between LEED v4 for Homes and 2008? Access here.
Access the full 9 part on demand webinar series: Understanding LEED for Homes Version 4
Order a LEED yard sign
Signage for LEED Projects
Gain points for Education & Awareness credit 1.3 with one of our on-site pre made LEED signs!
LEED for Homes Yard Sign – 2 options 
Plasticore single sided yard sign with ground stake, measures 2′ x 3′ (One sided) Order now!
2. Vinyl banner with eyelets at corners, measures 6′ x 1′ (one sided) Order now!

Find a Green Rater
GreenHome Institute has a large network of certified, independent, and trained "LEED for Homes" Green Raters. We test our partner Green Raters annually to ensure maintained quality and accuracy in all LEED requirements. Find a Green Rater now. 
LEED Homes Process Part 1
LEED Homes Process Part 2
Secure a Green Rater & HERS Rater to plan your project on site inspections
LEED Homes Process Part 3
Complete a voluntary plan review with your Green Rater or GreenHome Institute Staff. This should be be done prior to construction or renovation.  Items to include are
Project summary for Completed LEED for Homes Project (Summary tab)
LEED for Homes Project Checklist (Checklist tab)
Durability Evaluation (Dur Eval Form tab)
Durability Inspection Checklist (Dur Insp Chklst tab)
Floor plans (usually PDFs).

After the plan review, any issues regarding the plans and checklists will be e-mailed to the project contact person. A preliminary LEED rating will be given upon review. However, any issues identified must be addressed before completion of project to ensure that the preliminary rating will be achieved.
You may want to complete a full day design charrette after this phase or during this phase.
LEED Homes Process Part 4
Register your project with USGBC.
Single-Family Housing
Multi-Family Housing / Midrise
Volume PRICING*
Registration
Certification
Registration
Certification
USGBC Silver Member
$150
$225
$750 / $900 (Mid)
$0.035 / sq. ft.
Call Provider or
Non-Member
$225
$300
$900 / $1050 (Mid)
$0.045 / sq. ft.
request a proposal
* Volume Registration 10 or more single family homes or Multi-family Buildings is able to be discounted. (50 + Unit projects for Multi family for certification are $0 .04 (Non Silver Member) & $0.03 (Silver member)
You can register on your own or work with GreenHome Institute to do this. Silver level members and GHI member get discounts.
LEED Homes Process Part 5
At this point project will have secured a GREEN RATER under contract and should be communicating directly with the green rater to schedule site visits and testing as part of the construction schedule.
Definitions: Green Rater – One or more individuals who visit the building site to ensure that the builder adheres to the integrity of the LEED for Homes program. All Green Raters must be approved by GHI. There are 2 – 4 required inspections.
Pre Drywall inspection – To verify Thermal By-Pass Checklist and quality of insulation installation. Ideally you the rater will check envelope leakage to verify air infiltration rates and come with an action plan to fix leaks.

Duct leakage testing (optional) – To verify rate of duct leakage to the outdoors.
HVAC/Refrigeration – Ensures air conditioning has the right amount of refrigerant by weight.

Final Testing – Blower door test and visual verification of all green features of the home to ensure all measure are present and installed correctly.
Landscape installation inspection.
From time to time raters may show up to do waste audits and other inspections*
Other site visits required based on level of certification and optional testing contracted with rater.
LEED Homes Process Part 6
Post construction, aka Final Submittal. Green Rater and Project leader submits final paperwork to the GreenHome Institute. Final paperwork is the responsibility of the Green Rater and all documentation will be uploaded to Box.com final submittals folders, electronically, no physical paper is to be mailed to GHI.
LEED Homes Process Part 7
GreenHome Institute will review final paperwork, green rater documentation submittals and check with USGBC to ensure final certification fee has been paid.
GHI will schedule a conference call with USGBC (the certifying body) to verify the certification. This process takes 5-10 days and if everything is complete the certification notice will come from USGBC to the project team within 30 days.  Project teams will then order certificates which can take 4-5 weeks for arrival from the time notification was issued.
Green Home Institute
PO Box 68164
Grand Rapids MI 49516
Tel: (616) 458-6733
Toll Free: (888) 533-3274
Email: info@greenhomeinsitute.org
About Us
The GreenHome Institute, formerly The Alliance for Environmental Sustainability (AES) is a 501(c)3 non-profit with a mission to empower people to make healthier and more sustainable choices in the renovation and construction of the places we live.