The Net-Zero Energy Coalition (NZEC) recently published "To Zero and Beyond: Zero Energy Residential Buildings Study," an inventory of residential single- and multi-family buildings on the path to zero energy (give or take) in Canada and the U.S. The goals of the study were, first, to understand the order of magnitude of the market, and then to provide a baseline for measuring growth and trends moving forward.
For the first part join Ann Edminster and Shilpa Sankaran from NZEC, along with zero energy market leaders to learn more about the trends, why industry leaders are not waiting for home buyers to realize this $1.3 trillion market, and how their success is driving greater projected growth. Pt 2 features an industry professional who has done this at the development level and brings us through a real case study of successfully hitting zero energy in a small community.
Understand basic data about the zero energy residential market in Canada and the U.S.
Learn about the trends behind the data
Understand how industry practitioners are designing, building, and selling zero energy homes
Learn about where the market is projected to grow and how
Continuing Education Units (CEUS)
1 hour in
GBCI
AIA(HSW)
Certified Green Professional (NARI & CGP)
AIBD
Certified GreenHome Professional (CGHP)
State Architect / Builder License may be applicable
Instructor: Ann Edminster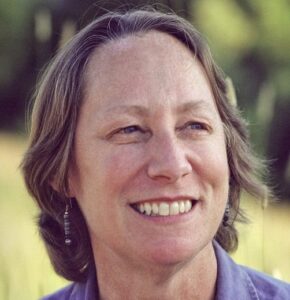 Ann Edminster is a leading expert on green homes, assisting professionals in developing their capacity to create Net Positive projects. A principal developer of LEED for Homes, Ann also authored Energy Free: Homes for a Small Planet, a comprehensive guide for designers and builders seeking to create zero net energy homes. She chairs the Green Building Task Force for the US, Canada, and Mexico's Commission for Environmental Cooperation, serves on the Board of the Net Zero Energy Coalition, and chaired the inaugural Net Zero Leadership Summit in October 2013. In 2013 she was named ACI's first Woman of the Year.
Co-Presenter: Susan McFaddin, PhD, LEED-AP, CEM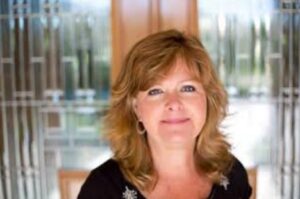 Development consultant and broker for Revive- the first Net Zero community in Colorado. Grand Prize Winner of the 2016 Department of Energy Housing Innovation Award for Multifamily and Winner of the 2016 DOE Housing Innovation Award for Production homes.
Course Is Free To Watch Below
Course Certificate Cost: $50.00
GHI Members: Free
Green Home Institute
PO Box 68164
Grand Rapids MI 49516
Tel: (616) 458-6733
Toll Free: (888) 533-3274
Email: info@greenhomeinstitute.org
About Us
The GreenHome Institute, formerly The Alliance for Environmental Sustainability (AES) is a 501(c)3 non-profit with a mission to empower people to make healthier and more sustainable choices in the renovation and construction of the places we live.