Join us to learn about EZ Retrofit- a free, do-it-yourself Excel-based audit tool that gives auditors and multifamily property owners and managers an easy way to identify cost-effective energy and water efficiency upgrades.EZ Retrofit considers how building systems can work together to effectively reduce energy and water use and costs. EZ Retrofit can be used for small to medium-size multifamily properties in any climate zone.
No prerequisite knowledge is required, though basic building systems knowledge will be helpful.
Know the basics of how to assess multifamily housing safely to reduce energy and water costs prior to improvements
Learn how to access free tools to do self-assessments in-house or with a professional energy inspector to ensure a healthier building
Articulate how pre and post energy testing fit into green building goals for the welfare of affordable housing tenants
Know where to get more resources to do cost-effective retrofits that reduce emissions
Continuing Education Units (CEUS)
1 hour in
GBCI
AIA(HSW)
Certified Green Professional (NARI & CGP)
AIBD
Certified GreenHome Professional (CGHP)
State Architect / Builder License may be applicable
Instructors: Rebecca Schaaf
&

Ruchi Shah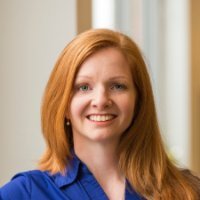 Rebecca Schaaf is the Senior Vice President for Energy at Stewards of Affordable Housing for the Future, a network of eleven non-profits who own and operate more than 118,000 units of affordable multifamily rental housing across the U.S. Rebecca Schaaf leads SAHF's energy and water conservation initiatives, including the Big Reach, SAHF's collaborative effort with its members to lead the industry in the long-term preservation of affordable housing by reducing energy and water use portfolio-wide by 20% by 2020.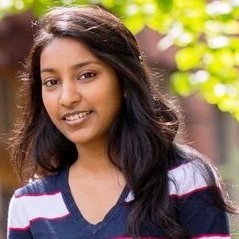 Ruchi Shah is the Energy Program Associate at Stewards of Affordable Housing for the Future. Ruchi manages multiple aspects of SAHF's energy and water conservation work under the Big Reach, SAHF's initiative with its members to reduce portfolio-wide energy and water consumption 20% by 2020. One of Ruchi's main projects is to manage the development and deployment of EZ Retrofit, SAHF's energy and water audit tool for multifamily buildings.
Course Is Free by scrolling past payment form. Pay to access quiz and take it while you watch the session
Course Certificate Cost: $30.00
GHI Members: Free
Green Home Institute
PO Box 68164
Grand Rapids MI 49516
Tel: (616) 458-6733
Toll Free: (888) 533-3274
Email: info@greenhomeinstitute.org
About Us
The GreenHome Institute, formerly The Alliance for Environmental Sustainability (AES) is a 501(c)3 non-profit with a mission to empower people to make healthier and more sustainable choices in the renovation and construction of the places we live.