There is increasingly interest in the environmental and health benefits of residential energy efficiency work and using the green energy workforce to offer an integrated energy plus health service. This course will discuss how the existing work of home performance delivers health benefits and how you can too. It will cover the potential of addressing needs and interests of health partners and program managers in the green construction and energy efficiency fields. It will present the results of two recent literature reviews conducted by E4TheFuture and the Department of Energy that assesses the co-benefits of energy efficiency and green rehab work. The course will explore opportunities and challenges for programs that provide co-benefits, and will highlight innovative programs delivering integrated energy and environmental health responses in collaboration with health partners.
What does the current research tell us about the most compelling health benefits of green energy efficiency work and where do we have knowledge gaps.
How can this information be used to inform delivery of green energy efficiency and health-related environmental improvements
How can this information help to support energy efficiency program cost-effectiveness screening
What are examples of programs and practices that link delivery of green rehab/energy efficiency and health related home upgrades/visits — where is such innovation work, who are the key partners, what is missing?
Continuing Education Units (CEUS)
1 hour in
GBCI
AIA(HSW)
Certified Green Professional (NARI & CGP)
AIBD
Certified GreenHome Professional (CGHP)
State Architect / Builder License may be applicable
Instructor: Jonathan Wilson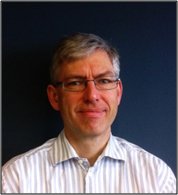 Jonathan Wilson, Director of Research, National Center for Healthy Housing
Jonathan Wilson, MPP, has worked for NCHH since 1994 and currently serves as Chief Financial Officer and Director of Research. During his tenure, Mr. Wilson has served as a program manager for research, technical assistance, and policy work. He helped to coordinate the Evaluation of the HUD Lead Hazard Control Grant Program, the largest and most comprehensive study of lead hazard control in housing ever undertaken in the United States. He also led research exploring the EPA lead risk assessment protocols and the effects of window and porch interventions on lead exposure. Mr. Wilson has authored more than 25 peer-reviewed research manuscripts evaluating assessment tools and interventions for healthy housing hazards. He also served as the NCHH representative to the federal Advisory Committee on Childhood Lead Poisoning Prevention from 2004 to 2010. He came to NCHH with a background in nonprofit housing development and a Master of Public Policy from Duke University.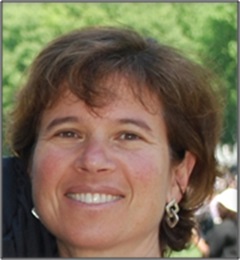 Ellen Tohn, Principal, Tohn Environmental Strategies
 Ms. Tohn is an environmental and health consultant with over 20 years of experience. She is the founder and principal of Tohn Environmental Strategies and a nationally recognized expert in housing based environmental health threats, healthy housing and indoor air quality, and lead poisoning prevention. Ms. Tohn also has extensive sector experience working on clean air, solid and hazardous waste, toxic substances, and comparative risk. Ms. Tohn works with housing developers, property owners, managers and architects to create green and healthy housing. She has assisted national/regional and local health advocates catalyze effective and lasting policy solutions; contributed to numerous Federal and state guidance documents; developed Federal and local healthy housing and lead training courses; and designed and managed environmental health research studies resulting in peer-reviewed publications and influencing Federal regulatory actions. She recently directed a project to develop Guidance for EPA's Energy Star Indoor Air Quality Specifications and serves as an advisor on indoor air quality issues to the US Green Building Council's LEED for Homes standards setting process and numerous other green building programs.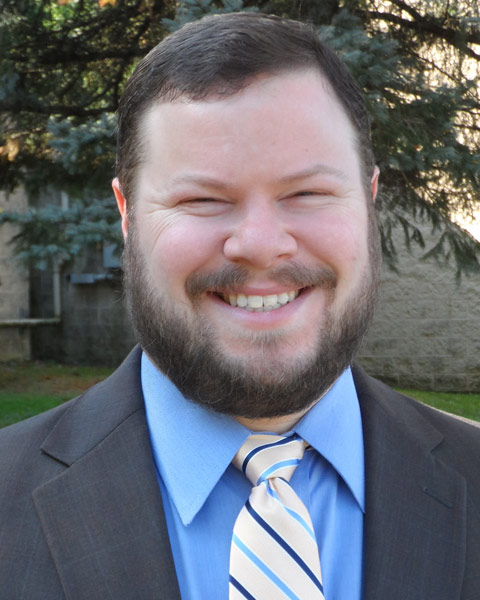 Ely Jacobsohn, Program Manager, Home Performance with ENERGY STAR, US Department of Energy
Ely Jacobsohn is focused on transforming the home improvement market. He joined the U.S. Department of Energy in 2009 has been working in the Building Technologies Office developing strategies, programs and policies to encourage consumers to improve the performance of their homes. Currently, he directs the National Home Performance with ENERGY STAR Program and looks for collaboration opportunities to scale home performance and all clean energy. Before joining DOE, Ely worked at the Maryland Energy Administration as the Residential Program Manager, and was one of the architects of the EmPOWER Maryland Act which set a statewide energy efficiency savings target.
Course Is Free by scrolling past payment form. Pay to access quiz and take it while you watch the session
Course Certificate Cost: $30.00
GHI Members: Free
Green Home Institute
PO Box 68164
Grand Rapids MI 49516
Tel: (616) 458-6733
Toll Free: (888) 533-3274
Email: info@greenhomeinstitute.org
About Us
The GreenHome Institute, formerly The Alliance for Environmental Sustainability (AES) is a 501(c)3 non-profit with a mission to empower people to make healthier and more sustainable choices in the renovation and construction of the places we live.