Often when building or designing a new home or major rehab project, professionals don't realize they can easily help their clients add renewable energy with minimal efforts, once the price is right. Being ready for renewables and designed with major energy efficiency in mind can make it easy for homeowners and multifamily building owners to get their buildings to zero energy in the future without expensive renovations or adjustments.
Learn about how you can implement the DOE Zero Energy Ready program now in your next project and both market your achievement as well ensure the home is ready.
Articulate the basics of designing and building a home that can get to zero energy for the welfare of all
Understand how health and energy efficiency are key in getting to zero
Know where to get more resources on achieving zero energy ready
See the benefits of zero energy ready design and the market demand
Continuing Education Units (CEUS)
1.5 hours in
GBCI
AIA(HSW) – 1 hour only
PHIUS CPHC – 1 hour only
Certified Green Professional (NARI & NAHB)
AIBD
Certified GreenHome Professional (CGHP)
State Architect / Builder License may be applicable
Sam is the CHIEF ARCHITECT, BUILDING TECHNOLOGIES OFFICE for the Department of Energy (DOE) and  author of the book titled "Retooling the U.S. Housing Industry: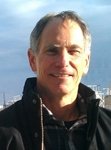 How It Got Here, Why It's Broken, and How to Fix It" Apart from this work, Sam has earned a national reputation for his work leading housing programs that have partnered with thousands of home builders and resulted in over one million certified high-performance homes. Mr. Rashkin was recently recognized for his contributions to sustainable housing with the 2012 Hanley Award.
Course Is Free To Watch Below
Course Certificate Cost: $50.00
GHI Members: Free
Green Home Institute
PO Box 68164
Grand Rapids MI 49516
Tel: (616) 458-6733
Toll Free: (888) 533-3274
Email: info@greenhomeinstitute.org
About Us
The GreenHome Institute, formerly The Alliance for Environmental Sustainability (AES) is a 501(c)3 non-profit with a mission to empower people to make healthier and more sustainable choices in the renovation and construction of the places we live.