Learn about the details behind the walls and building envelope along with its 15kbtu furnaces with special ductwork, in the first LEED-multifamily building in the Western suburbs.This tour will cover the use of a self-adhesive weather resistant barrier WRB known as Henry Blueskin, and continuous exterior OUTsulation foam board, in addition to other products and advanced techniques. We will also discuss right-sized HVAC design, this project's preparation for 6,000-15,000 BTUh modulating furnaces (yes, they exist!), and "Smart" Ductwork that measures a mere 2.5-in diameter and handles low velocities.
1. Discuss the value of outer insulation in meeting building envelope/insulation requirements and LEED H EA credits (EA 2.2-2.3)
2. Discuss weather resistant barriers and their use in lowering infiltration levels LEED H  (EA 3.2-3.3)
3. Review the preparation necessary for innovative HVAC technologies for smaller space LEED H (IEQ 6.2, 6.3) (EA 6.1)
4. Discuss challenges and methodologies to meeting LEED requirements and complying with Energy Code.
Continuing Education Units (CEUS)
1 hour in
GBCI – LEED APH
AIA(HSW)
Certified Green Professional (NARI & CGP)
AIBD
Certified GreenHome Professional (CGHP)
BPI (PENDING – not 1 hour)
State Architect / Builder License may be applicable
Instructor: Jason La Fleur
Jason La Fleur founded Eco Achievers in 2007 to help owners, builders, architects and developers realize that incorporating green building practices is not only achievable but also rewarding. Jason oversees client services helping project teams develop design and construction strategies to build better-performing buildings. Additionally, he directs education programs and helps project teams throughout the upper Midwest build third-party verified green homes that meet LEED and ENERGY STAR standards.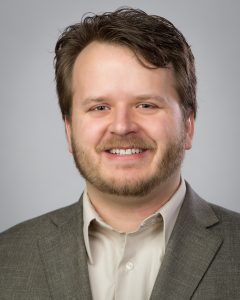 Active locally, Jason is active in the community,  helping found and direct the US Green Building Council (USGBC) Illinois chapter's annual GreenBuilt Home Tour. He is a national speaker on topics related to residential green building, building science, and healthy construction practices, receiving USGBC Illinois chapter's "Green Speak" and Chapter Leader Awards. He is also an active member of the Passive House Alliance of Chicago.
Course Is Free To Watch Below
Course Certificate Cost: $50.00
GHI Members: Free
Green Home Institute
PO Box 68164
Grand Rapids MI 49516
Tel: (616) 458-6733
Toll Free: (888) 533-3274
Email: info@greenhomeinstitute.org
About Us
The GreenHome Institute, formerly The Alliance for Environmental Sustainability (AES) is a 501(c)3 non-profit with a mission to empower people to make healthier and more sustainable choices in the renovation and construction of the places we live.