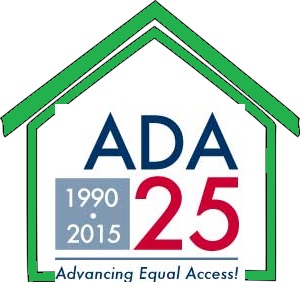 As we celebrate the 25th anniversary of the Americans with Disabilities Act (ADA), there is plenty to be grateful for. Commercial and multifamily buildings around the country and around the world are more accessible than ever for people with mobility impairments of all kinds. These increases in accessibility are crucial for an ever-increasing segment of the population: Nearly 20% of Americans have a disability and as the population ages, the percentage of people with disabilities will continue to rise.
But the ADA has limitations, and chief among them is that it applies only to multi-family and commercial buildings – not to single-family homes. Millions of new and existing single-family homes are designed in such a way that a person with a disability can't use them without making significant – and costly – modifications. Which is why we are so excited to see the progress being made in Ohio and around the country related to accessibility in single-family homes.
A bipartisan bill recently introduced in the Ohio state legislature would provide $5,000 grants to homeowners and contractors who need help making homes more accessible. There is also progress on the federal level. "Mark and I are excited to learn that federal legislation has just been introduced by Representative Jan Schakowsky (of Illinois). This would require new homes built with federal dollars to meet accessibility standards – including a zero-step entrance, wheelchair accessible doorways and bathrooms, and climate controls that are at a height reachable from a wheelchair," says Rosemarie Rossetti, an activist who pushes for more accessible single-family homes.
Everyone benefits when homes are more accessible. When Ohio State University and the Ohio Development Disabilities Council surveyed 250 residents about their feelings on accessibility features like wider hallways, sloped entrances and no stairs they found that buyers would be willing to pay nearly $15,000 more for an accessible home, and that accessible homes sell quicker. The same features that make homes accessible for a person in a wheelchair make a home easier to navigate with a child in a stroller, as I discovered after becoming a father.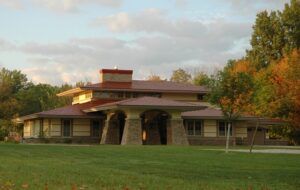 As part of the same study, researchers also surveyed people who work in construction. They found that making a new home accessible added, on average, less than 1% to the total construction costs, and costs $4,000 less than retrofitting a home later.
At the GreenHome Institute, we are working to integrate accessibility, universal design and assistive technology into green home programs. Green homes are healthy, comfortable homes; Healthy homes should be accessible to everyone, regardless of mobility limitations or age. It's important to educate and encourage builders, designers and architects to design new homes in an accessible way. It's equally crucial that we provide resources and guidance to help make existing homes more accessible during rehabs, renovations and additions.
We have been lucky to have the help of several experts in accessibility. First of all, Rosemarie Rossetti, who uses her own story and her LEED-Silver-certified home to raise awareness about both green building and accessibility. Our board member Ramesh Gulatee is an architect with LifeCare Design Studio and specializes in designing buildings that meet the needs of people with disabilities. He has always pushed us to make accessibility a central part of our green building program.
We have also been working with the Disability Advocates of Kent County, who developed the first national 3rd-party verified accessibility certification program called ZeroStep. National green building organizations are taking note: The U.S. Green Building Council offers an innovation point to buildings that meet "Design for Adaptability" guidelines, and ZeroStep guidelines are part of the  GreenStar Homes Certification. The GreenStar tool includes a downloadable ZeroStep guidance checklist to help green builders meet accessibility standards.
Next Steps
 We have several resources available to green builders who would like to integrate accessibility for people with disabilities into their designs.
Stay tuned for a virtual tour of a certified accessible single-family home.
https://greenhomeinstitute.org/wp-content/uploads/2015/10/ZeroStepHomeADA.jpg
282
300
Brett Little
https://greenhomeinstitute.org/wp-content/uploads/2018/08/GHI_Round-300x82.png
Brett Little
2015-10-12 13:10:59
2016-09-02 17:10:09
Green Homes for All: Combining Environmental Sustainability with Accessibility