Mission Zero Home: A Greenstar Gold Remodel
Back in 2010, Matt began a journey. He purchased a 110 year old home in Ann Arbor, MI that has led him on the international road promoting net-positive homes and buildings. When he bought the home, he reviewed the LEED for Homes program but decided against it. He found it to be too invasive for what he wanted and could afford to do to his existing home. Matt, in partnership with Meadowlark, was a pioneer in the world of Green Home deep energy retrofits in the Midwest and has helped influence what can and should be done to bring an existing home to net zero energy. While sitting in his living room, spending the day documenting his home to verify all the measures and requirements for GreenStar, I showed Matt Grocoff the GreenStar checklist tool and manual to give him an idea of what was needed for his project. After looking through it, his immediate response was, "I wish I would have known about this when I started."
Despite lacking a good tool (like LEED or GreenStar), Matt and his family persisted on with the renovation. First they underwent a home energy assessment utilizing the HERS index. The results were off the charts – far above 100. "From there we needed to work backwards. Using the PV watts calculator, we determined we could get roughly 9,000 kwh of solar given size of our roof and available technology. For 9,000 kwh to be sufficient, we realized we needed to improve the home's HVAC, insulation, air sealing, appliances, lighting and other areas to get us down to that level without sacrificing comfort or a normal lifestyle," Matt explained. Through the detailed but simple measures listed below, Matt's home is a proven Net Zero home – even while driving a Chevy Volt and charging it at home! They plan to add a little more PV so that they can update their vehicle to a Tesla and still remain net zero.
One thing that I learned while sitting down with Matt and discussing the push back to an all-electric home is the claim that it's a waste because of electric line loss of up to 10% energy. Most utilities and even the HERS score incentivize the use of Natural Gas. Matt enlightened me to a partnership between Google and the Natural Resource Defense Council that is utilizing Google vehicles to show major natural gas leaks in gas lines all over the country. These leaks are not accounted for in line loss of energy, while electric is.
Beyond energy, Matt and his family were inspired by the Living Building Challenge (which they are pursuing) and are now, in partnership with U of M Blue Lab Engineering and a Ford Foundation Grant, exploring Net Zero water. The goal is to be able to design a system that captures 100% of rainwater off the roof, stores the water, and cleans it to potable and non-potable standards. The final step would be attaining approval by the municipality to install the system. One interesting challenge the Grocoffs must overcome is that their asphalt shingle roof has been proven to contaminate runoff water toxins such as lead. These toxins are very expensive to remove. However, the cost to seal the existing shingles or replace the shingles may prove cheaper in the long run than maintaining a clogged water filtration system. Another element that Matt and his family are working on is to prevent 100% of the home's storm water from getting into the city sewer. This could be done partly by capturing water from the roof, partly by adding rain gardens. The most unique idea is a partnership with the city that would replace the sidewalks in front of the house with a system that will direct rainwater from the sidewalk to his rain gardens. If it works, replacing sidewalks this way could model in Ann Arbor and in other cities around the country how to reduce the expense and pollution caused by run off and storm water.
1. Understand the basics of zero energy remodeling for existing homes.
2 Know where to get more information to achieve zero energy goals.
3. Be inspired to go further in your next project.
4. Articulate requirements technology and strategies to go positive
A fun and humorous review of 1 homeowner's families journey to taking an old, unhealthy, very inefficient coal powered home built over 100 years ago and propelling it into the future by actually achieving net positive energy, the living building challenge, GreenStar Gold and more. Learn about what they did and be inspired to do the same.
Continuing Education Units (CEUS)
1 Hour in
GBCI
AIA (HSW)
Living Future (LFA)
NARI Green
Local & State Architect & Contractor (MI approved)
Certified GreenHome Professional (CGHP)
Matt Grocoff, Thrive Net Zero Consulting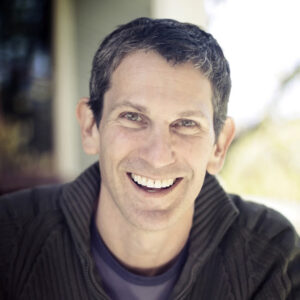 Matthew Hirsch-Casselman Grocoff, Esq., LFA, LEED-GA
Matt is the founding principal of the THRIVE Collaborative working to create life-enhancing buildings that harvest their own energy and water, create zero waste and are beautiful and restorative.
He was honored as a 2012 Michigan Green Leader by the Detroit Free Press, called a "proven zero energy master" by Green Building Elements and one of "Greater Detroit's most progressive personalities" by MyFord Magazine.  He is co-founder of Mission Zero Fest and a nationally renowned advocate and thought-leader on net zero energy buildings, Living Buildings and restorative design. Matt is host of Greenovation.TV, a contributor to the Environment Report on public radio, contributor to FOX2 News EnergyTeam, writer and the green renovation expert for Old House Web and ImprovementCenter.com.
GreenHome Institute
625 Kenmoor Ave SE Ste 350
PMB 20674
Grand Rapids, Michigan 49546-2395 US
Tel: (616) 458-6733
Toll Free: (888) 533-3274
Email: info@greenhomeinstitute.org
About Us
The GreenHome Institute, formerly The Alliance for Environmental Sustainability (AES) is a 501(c)3 non-profit with a mission to empower people to make healthier and more sustainable choices in the renovation and construction of the places we live.