Recent indoor air quality research is redefining the levels of pollutants that impact our health, cognition and productivity. The cost of poor air quality is staggering, exceeding the cost of a person's annual energy requirements. Participants in this webinar will learn how poor indoor air quality impacts our health, productivity and cognition. Potential improvement of health, productivity and cognition relative to current ventilation standards will be discussed. New metrics that define cognition improvement and pollutant exposure are presented. Finally, field data from several homes using the new IAQ metrics are presented, with a comparison between homes with CERV smart ventilation and conventional "leaky" homes.
Understand impact of carbon dioxide (CO2) and Volatile Organic Compounds (VOCs) on human performance
Learn levels of fresh air ventilation required to minimize CO2 and VOC human productivity degradation
Discuss new IAQ metrics that estimate human productivity relative to CO2 and VOC concentration levels
 Compare new IAQ metrics for conventional homes and homes with smart ventilation
Continuing Education Units (CEUS)
1.5 Hours in
State Architect / Builder License.
GBCI
PHIUS CPHC
Certified Green Professional (NARI & NAHB)
AIA(HSW) (1 hour only)
AIBD
Certified GreenHome Professional (CGHP)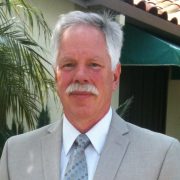 Ty is a co-owner and co-founder of Build Equinox, a company devoted to inventing technologies for healthy, comfortable and sustainable living. He retired from the University of Illinois in 2007 as an Assistant Dean in the College of Engineering, having advised 70 masters and doctoral graduate students, and is an emeritus professor of mechanical engineering. Ty's degrees are in mechanical engineering (BS,'74, University of Michigan and MS/PhD, '78/'80, University of Utah). He has lectured around the world on indoor air quality, comfort, solar energy, building energy efficiency, and resource conservation including keynote addresses at the Solar Energy Society of India's 25th Silver Jubilee in Hyderabad and at the TTMD Conference (Turkish ASHRAE) in Istanbul, Turkey. He has been a Fulbright Scholar at the Universidad Nacional de Salta in Argentina, an Ercotaf Scholar (European Union) at the EPFL in Lausanne Switzerland, a United Nations Workshop Leader in Beijing China, and an Academic Leader at the Tec de Monterrey Institute in Queretaro Mexico. Ty lives in a 100% solar powered home in Urbana Illinois that features automated fresh air control (CERV), two Electric Vehicles (Ford Focus EV and Ford C-Max Energi, also 100% solar energy powered), and is the first home within an Illinois municipality to be permitted for rainwater harvesting use. Build Equinox is located in a 4500sqft Morton building in Urbana IL that is also 100% solar powered.
Course Is Free To Watch Below
Course Certificate Cost: $50.00
GHI Members: Free
GreenHome Institute
625 Kenmoor Ave SE Ste 350
PMB 20674
Grand Rapids, Michigan 49546-2395 US
Tel: (616) 458-6733
Toll Free: (888) 533-3274
Email: info@greenhomeinstitute.org
About Us
The GreenHome Institute, formerly The Alliance for Environmental Sustainability (AES) is a 501(c)3 non-profit with a mission to empower people to make healthier and more sustainable choices in the renovation and construction of the places we live.