Reducing Occupant Exposure to EMFs in Residential Construction – Introduction
The BioInitiative Report was published by the State University of New York in Albany, in August 2007. Twelve experts from around the world reviewed nearly 4,000 studies on the health risks of exposure to EMFs. They came to the conclusion that the EMF exposure limits set by government regulatory agencies in this country are, in their opinion, thousands of times too lenient, based upon their review of the worldwide scientific literature. They state that the harmful effects are cumulative and occur even at exposure levels too low to cause tissue heating, which have up until now been thought to be safe.
Is EMF the new Indoor Environmental Issue of the Future? 
Because EMF exposure has potential links to headaches, ear and eye problems, memory problems, sleep disturbance (and the physical ailments that come from sleep deprivation), and cancer, we are using what is called the "precautionary principle"— if there is sufficient evidence that there could be harm from exposure to an influence and that exposure cannot be proven to be safe beyond a shadow of a doubt, then precautions need to be taken by the public to protect human exposure to that influence until safety can be firmly established. Electrically hypersensitive individuals, children, the elderly and the general public alike benefit when EMFs are reduced and eliminated. There is growing awareness of the importance of avoiding them.
Join us as we discuss simple recommendations & strategies to reduce your clients' exposure to EMFs by smarter design, construction and remodeling practices.
BONUS: Learn tips and tricks to score more health points in GreenStar Homes Certification and get guidance on healthier alternatives. We get guidance on being aware of how proper wiring practices and placement can reduce risk when magnetic and electric fields penetrate walls and floors.
Understand the health impacts of our homes electrical appliances and exposures to EMFs
Know simple and safe ways to reduce electrical loads in design, construction and remodels
Articulate the benefits of reducing electrical load for the welfare of clients
Be able to get more resources to further these practices for electrical load reductions
Continuing Education Units (CEUS)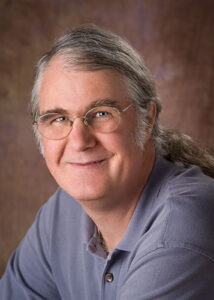 Oram Miller – BBEC, EMRS, Certified Building Biology® Environmental Consultant and Electromagnetic Radiation Specialist, provides on-site home and office evaluation services to residents and businesses in the Los Angeles, Orange County and San Diego areas of California. Oram received his certification as a Building BiologyTM Environmental Consultant and Electromagnetic Radiation Specialist (BBEC, EMRS) from the International Institute for Bau-biologieTM and Ecology. Oram's training included assessment and mitigation of unhealthy electric and magnetic field exposure, indoor air quality, mold, and chemical outgassing. Oram consults on the design, building and remodeling of healthy homes and offices in southern California and throughout the country.  Partner at http://www.createhealthyhomes.com/.
Contributors & Co-presenters 
Course Certificate Cost: $50.00
GHI Members: Free
Course Is Free by scrolling past payment form. Pay to access quiz and take it while you watch the session
Course Certificate Cost: $30.00
GHI Members: Free
Webinar CE Education Quiz
GreenHome Institute
625 Kenmoor Ave SE Ste 350
PMB 20674
Grand Rapids, Michigan 49546-2395 US
Tel: (616) 458-6733
Toll Free: (888) 533-3274
Email: info@greenhomeinstitute.org
About Us
The GreenHome Institute, formerly The Alliance for Environmental Sustainability (AES) is a 501(c)3 non-profit with a mission to empower people to make healthier and more sustainable choices in the renovation and construction of the places we live.