Grand Teton Eco-Smart Home LEED Platinum & Zero Energy Capable
DJK Custom Homes has launched their line of "Eco Smart Homes" Committing to LEED certification and Zero Energy Capable design and construction practices.
This first home located in Naperville, IL is a Rustic mountain lodge style design with a low Home Energy Rating Score of 10! The project design shows the home should produce at least 3,000 kwh's a year more than it uses. You can learn more about the project here, see videos, photos as well as other certifications and awards.
Zero Energy Capable certified homes have been designed, built and 3rd party tested to ensure that if operated correctly can produce more energy than consumed over the course of an average year.
We will be tracking this home for a year to see if they achieve the zero energy hero award by review actual utility data and we will be following their latest project for the 2nd home to achieve these goals.
 "Some of the key energy efficient features of this project include LED lighting fixtures, Energy Star appliances, induction cooking, and a 11 kw roof mounted solar PV system. The home is super insulated with blown in cellulose in 2×6 walls as well as two inches of foam on the exterior of all walls.
Maintaining a healthy air supply will not be a problem at the DJK Eco-Smart Home! A combination of No-VOC paints, stains, and finishes are utilized throughout the home, as well low  formaldehyde emitting materials and VOC eliminating drywall. The air will be continually filtered and exchanged with the Merv-13 filtration and ERV system.
Other attractions of this property include an onsite edible garden, a certified wildlife habitat, and a multitude of renewable energy sources. This home has everything you need to foster the perfect sustainable lifestyle you've always dreamed of."  
Green Built Tour Posting 
Project Team Details 
Builder / Designers:  DJK Custom Homes
Energy /Green Rater:   Jason La Fleur Eco Achievers
Project Basics 
Project Type:                                     Single Family
Conditioned Space:                         5297
Bedrooms:                                         5
Bathrooms:                                       4.5
Lot Type:                                          Infill
Construction Type:                        Custom
Project Certification Details 
Certification Program:   LEED for Homes & Zero Energy Capable
Level:   Platinum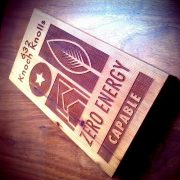 Energy Details
HERS Index Rating: 10
11 KW Solar Array
40 Suniva solar panels and 40 Enphase microinverters that produce an astonishing 11kw of power.
Pella 350 Series Low-E Triple Glazed Windows U-factor of .17
Carrier Infinity 20 Heat Pump With Greenspeed Intelligence 13 HSPF & variable speed
Carrier Infinity 98 Gas Furnace With Greenspeed Intelligence
Whirlpool Energy Star Rated Appliances
Induction Range.
Advanced Air Sealing with Ecoseal & OSI Green Series
Insulated Headers
R-20 Cellulose Wall insulation
R-10 DOW Rigid Foam Insulation
R-60 Cellulose Roof and Ceiling Insulation
R-5 DOW Rigid Foam Insulation on Garage Walls
Takagi T-H3-DV Tankless Water Heater
R-5 Plumbing Pipe Insulation
Therma-Tru Rustic Series Insulated Exterior Doors
Velux Solar Skylight & Suntunnels
Direct Vent Fireplaces
Health Details
No-Voc Paints, Window & Door Foam
Eco-seal, a no-voc, water-based air leakage sealant
Pre-Finished Hardwood Flooring
Energy Recovery Ventilation Unit (ERV)
Bath Fans Connected Through ERV System
MERV 13 Air Filtration System
Central Vac System Vented to Exterior
Solid ducting protected during construction
Shoe Removal & Storage At Main Entry
Hard Surface Flooring at All Entry Areas
Full health and air quality details here
Materials Details
Framing Spacing 19.2″ On Center
Bamboo Strand Hardwood Flooring
Certainteed Recycled Content Drywall
Recycled Content Cellulose Insulation
Recycled Aggregate
Reclaimed Barn Wood Beams
70% of Construction Waster Diverted From Landfill
Water Details
Delta Low Flow Touch2O Faucets – 1.5 Gallons per minute
Delta H2O Kinetic Shower Heads
Dual Flush Toilets by Mirabelle .8 Gallons per flush to 1.6
Efficient Clothes Washer
Efficient Dishwasher
Rainwater Diverted For irrigation
No-Mow Drought Tolerant Turf
Landscape Designed For No Additional Irrigation
Place Details
National Wildlife Federation as a Certified Wildlife Habitat.
Existing infrastructure
Lot Design for Drainage
Soil erosion control plan
No-Mow Grass
Native Drought Tolerant Plants
Butterfly Habitat
Wildlife Habitat
Light colored & permeable pavers
Permeable
Incentives, Financing or Tax Credits used: