Danny McGee approached after talking to the director at the Great Lakes Renewable Energy Association, who pointed him our way.. Danny came to our office in Grand Rapids MI asking how he could help get involved in our many initiatives. After our ED, Brett Little explained to him the several new initiatives is hoping to launch, Danny dove into assisting us with many of them and showed up several times a week to work in our office and get to know our staff.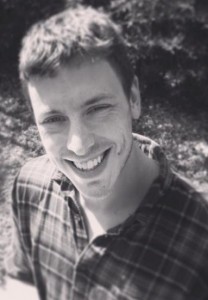 Danny hails from the East Coast where he got his feet wet with green building by interning with Sasaki Associates and overseeing the LEED Documentation of a commercial project & worked on a street corridor plan in Boston. Danny went on to seek his Masters Degree of Architectural Engineering at Colorado University of Bolder. While there he served as an Energy Solutions Provider for Sustainable Tribal Housing in Wyoming and sought his BPI Accreditation.
We are very grateful for Danny's time, talent and just overall being a great and exciting person to be around. is making Danny our Volunteer of the Year. Thank you Danny!