LEED for Homes is a residential green building certification that applies to all residential projects from remodels to new construction and from single family to high rise mixed use multifamily. With over 100,000 certified homes, this is an internationally recognized green building rating system that can help you make your next project better. Join us as we go through the highlights of the program, requirements, certification process, case studies, lessons learned and how to work with your verification team.
Bonus: We will also discuss the highlights of up coming changes of the Version 4 rating system and what to expect.
Continuing Education – CES 1
GBCI (LEED Specific), AIA(HSW), NARI Green, NGBS, AIBD and state design or construction license may apply
Lessons Learned
Know where to find more resources to build, design, or remodel healthier and better residential buildings
Understand how LEED improves the safety and welfare of people and communities through more efficient homes
Articulate the certification process of LEED for Homes and how it is different from commercial
Know where to get information on the LEED H and becoming an accredited professional.
Instructor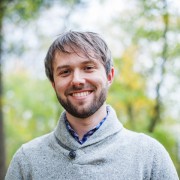 Brett Little, LEED APH, LFA, GHP
Executive Director at the GreenHome Institute since 2010, Brett is a 2014 30 under 30 Home Energy Magazine Entrepreneur award recipient. Brett helps educate people on the basics of residential green building and lives in MI's 1st GreenStar remodel of 1920's existing home. He lives in Beer City USA (Grand Rapids) with his wife and son and sits on the USGBCWM board of directors since 2012.